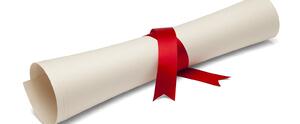 E.I. Medical Imaging is proud to announce it has expanded its line up of educational courses to include a Basic Bovine Reproduction Class in Shippensburg, Pennsylvania on July 30-31, 2015.
The class only includes room for 8 students and space is limited. The cost of the class is $750 and includes a classroom lecture on the afternoon of July 30, 2015 from 1pm-6pm, followed by dinner after the lecture at the Shippen Place Hotel. The hands on lab will take place the next morning, July 31, 2015 and will be located at a local dairy and will be concluded by lunchtime.
This is one of the few times we have offered an education and training course for those closer to the east coast and we are pleased we can offer the opportunity to you. Do't delay your registration or you could miss out!
Dr. Craig DeMuth will be instructing on Ultrasound Reproduction with a classroom lecture and the following day will be on site in the field for some hands on experience. This two day class includes 9 hours of RACE approved CE credit to those in attendance. In addition to the class room RACE credits the class includes classroom materials, on site hands on training using the Ibex® Portable Ultrasound System. Don't miss out on this opportunity to increase your knowledge of the use of ultrasound and to offer more for your clients. You can register for the class by clicking on the button below.
For any information related to the class, you may
contact us
, or contact Dr. Craig Demuth after your registration for final details.