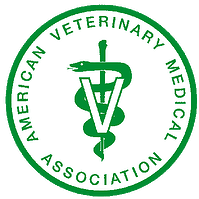 In a press release produced by The American Veterinary Medical Association, it was announced the AVMA is supporting 2 senators and legislation called the Veterinary Medicine Loan Repayment Program. The following release information was sent by Vet-Advantage News:
AVMA supports bill to put more veterinarians in shortage areas The American Veterinary Medical Association (AVMA) applauded two U.S. senators for sponsoring "important legislation that will help ensure all of America's rural communities get access to the veterinary care they desperately need," the association said in a release. Sens. Mike Crapo (R-Idaho) and Debbie Stabenow (D-Mich.) introduced the Veterinary Medicine Loan Repayment Program (VMLRP) Enhancement Act (S. 440) last week, which is a bill that will exempt VMLRP awards from a steep federal income withholding tax, allowing more veterinarians the opportunity to provide ranchers and farmers with vital food safety and animal and public health services. "The AVMA has lobbied hard for the Veterinary Medicine Loan Repayment Program Enhancement Act over the last six years because we understand the far-reaching impacts that it can have on improving the health and welfare of our nation's livestock and sustaining U.S. agriculture production," said AVMA President Dr. Ted Cohn. "As the veterinary profession has evolved, we have seen more veterinarians begin practicing in the cities, leaving many farmers and ranchers in rural areas in need of essential services for their livestock. The VMLRP provides the necessary incentive to support veterinarians who are willing to devote their lives to public service by practicing in the nation's shortage areas, and we thank our leaders in Congress for continuing to support this important initiative that is a win for both public and animal health."
E.I. Medical Imaging will be watching this legislation and lending its own support through advocacy for the legislation. The bill will make it possible for many veterinarians to travel and set up shop in rural areas where they might not otherwise be able to work. Our products work well with this endeavor as we can be used in the field and away from a brick and mortar animal hospital or on-location veterinary practice. Good luck to those involved in the program and we will keep a close eye on the bill in Congress.