We are headed to to the great state of Tennessee for the American Association of Equine Practitioners for their annual conference and trade show taking place from December 7, 2013 to December 11, 2013 in Nashville. The show is described as: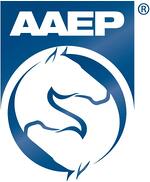 The AAEP is the world's largest professional organization dedicated to equine veterinary medicine and is a leading medical authority on the health and welfare of the horse. From pleasure horses to elite equine athletes, the AAEP and its nearly 10,000 members work to raise the standard of horse health for all breeds and disciplines.
We are very pleased to attending the equine practitioners show again this year and we are looking forward to being at the Gaylord Hotel in Nashville. We are especially pleased to be joining all the equine practitioners from around the country to show them our products and offer them a very special AAEP price on a new Ibex® Portable Ultrasound System.
For all the equine practitioners in attendance at the AAEP show in Nashville we are offering a special price on a package we put together especially for the show.
We have combined our holiday offer and our special offer to those attending the AAEP for a amazing savings on the IBEX® ProE! Not only can you get significant savings on our Ibex® Pro and the Ibex® Lite through December 13, 2013 on the holiday offer, but we are offering special savings on the Ibex® ProE (Pro Equine) package for all in attendance at the AAEP trade show from December 8-10, 2013.
The Sale on our Ibex® ProE starts when the trade show floor opens and ends on the last day of the trade show December 10, 2013.
We are offering this only to those in attendance at the show. We are not offering this special package savings to anyone else. Be one of the fortunate recipients of this amazing package deal.
In order for you to get your Ibex® ProE package you must be present at the AAEP trade show and we will provide you the pricing at the trade show booth. If you want to know the pricing, we will let you know at our booth at #1606 and you can sign your purchase contract.
We are very excited to offer these prices and package deals! There is no obligation to get your special price quote from a sales representative on the holiday special pricing so fill out the form today but you must be present at the show to get the significant savings on the Ibex® ProE Portable Ultrasound Package!