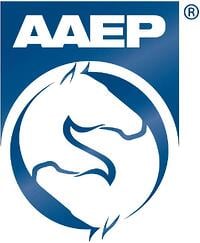 This was my first time at the American Association of Equine Practitioners or AAEP and I was not sure what to expect other than I knew this would be a great location for the show at the Gaylord Opryland Hotel in the heart of the country music scene in Nashville, Tennessee. We had such a great time and it was such a success we decided to make sure to book our booth for next year's show in Salt Lake City, Utah. If we missed you this year, we would love to see you at the trade show in 2014.
If we didn't miss you and you were one of the fortunate new customers to join the E.I. Medical Imaging family, WELCOME! We had many people take advantage of the AAEP Special Ibex® ProE Package. Those that did purchase a system, we are shipping your portable ultrasound out this week and you will have them very shortly and we hope you enjoy the deal you received. The price we had for the AAEP Trade Show will not be coming around again for a very long time.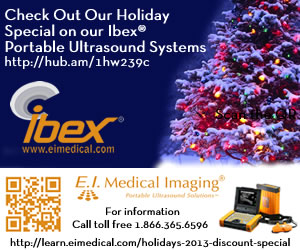 If you missed the AAEP in Nashville and the special we gave all the attendees at the show, don't despair, we have a great Holiday Special waiting just for you! We have heard many disappointed stories of those that missed the September Special and the incredible pricing we had for our inventory reduction sale. If you were not able to capitalize on the special in September, now is the time to get your portable ultrasound before the end of 2013. We are offering a very similar price package for our Holiday Special! The catch in this case is we will return to our regular pricing after Friday, December 13, 2013. Now is the time to contact us or reach out to your salesperson to get the deal. If we get your signed purchase agreement by purchasing on the Friday, we will make sure you have your system in use for 2013! More on the tax benefits of buying in 2013 in our next post! We have special financing available domestically for those wanting to finance their purchase and we can get you up and running with a portable ultrasound in just a few days!
I wanted to thank everyone I had a chance to meet in Nashville! It was truly an amazing experience. We had a number of our distributors present during the show and we even signed on a new distributor in Colombia. I'll provide the details of this new distributor soon!