SA
The SA is the newest model in the E.I. Medical Imaging family. Affordable, with a larger screen, significantly better image resolution, color-flow Doppler, and remote image-viewing apps, the SA is ideal for companion animal practice in clinical settings.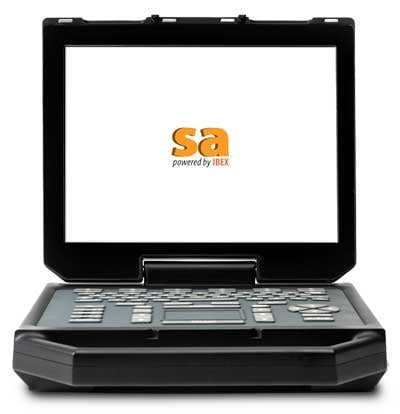 Splash resistant and highly portable, with a line of variable frequency transducers, the SA is great in both the exam room and cage-side.
Click here to download our SA brochure.