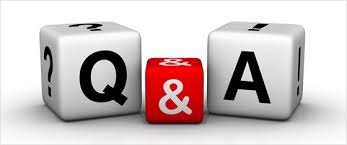 At E.I. Medical Imaging we get a number of questions about our product but we also get use case questions from many of our current customers and general questions from the public about bovine reproduction and other issues in our industry. One recent conversation I wanted to share with you as many of you may have this question. I thought it would be good to share with all of our customers and potential users. The question I will put forth first and the response to the question was written by our very own in house veterinarian, Dr. Erika Wierman. Dr. Wierman is heading up our education and training here at E.I. Medical Imaging and we will soon be launching more information about our program. For now we will be happy to respond to questions like these:
[QUESTION]
Hello,
I am a veterinary student ... and will be graduating in a year. I am planning on doing food animal work- mainly cattle. I enjoy bovine reproduction and have done a fair amount of work in that area already...

The first question is do you have a book, or a document, or know if [sic] such a thing exists to show pictures of bovine fetuses on ultrasound as they mature. I would think someone has made a book that shows a 28 day fetus, then 29, and so on. This would help me by allowing me to see the progression of different structures as the embryo develops. I understand measuring is accurate, but it would be helpful to fine tune my recognition of other structures coming into focus- such as rib bones on a 50 day old fetus. I have scanned many cattle with a reproductive physiologist from Virginia Tech, W.E. Beal, and have completed a [sic] independent study of Reproductive Ultrasound in Cattle under him. I have scanned many cattle- but there is always room to get better!
[ANSWER]
Thank you so much for your interest and faith in our products!
I am attaching a chart from the Practical Atlas of Ruminant and Reproductive Anatomy (2010) that is used widely for identifying structures as they become apparent on ultrasound in the bovine fetus. Most classes that I have attended on bovine reproductive ultrasound include images from various stages of pregnancy in the notes or presentation, and those should be relatively easy to find, but I think that this table is quite useful.
My other suggestion is to become familiar with the Drost Project (www.drostproject.org) … here you will find wonderful gross pathology examples and a few ultrasound images as well.
There are several gestation tables published for fetal measurements to determine stage of pregnancy – you will find them in the literature but as you may know, the Ibex line has these tables built in – by taking a linear measurement with a table applied, you will instantly get an accurate measurement and gestational age; this feature is useful when dealing with clients but is also a valuable learning tool.
This is only one example of the many questions we receive and we encourage all of our visitors, our customers, and our many potential users to ask as many questions as possible of our expertise. We are here to help you! Do you have a question? Contact us or even leave it right here in the comments section and we will be right back with a response.