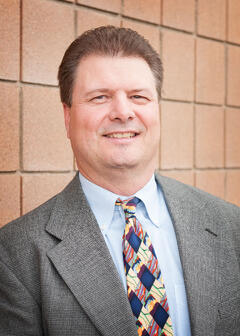 LOVELAND, CO- E.I. Medical Imaging (EIMI) is pleased to announce that Jim Turner has taken over the duties of Director of Marketing. Jim joins EIMI at a time of growth and the company looks forward to using his vast experience in the social media world as well as his experience with working in the digital space. "We are very excited about the possibilities Jim brings to our organization", said Charles Maloy, President of E.I. Medical Imaging. He brings experience and leadership as well as some energy to the team. He has some great ideas we want to implement for our future at EIMI."
Jim Turner is a renaissance man in the online world having worked with Fortune 500 companies and small business all over the United States and globally. Jim developed into a social media marketing business leader, founding One By One Media, a social media marketing firm and Bloggers For Hire, a blogger outsourcing company nearly 10 years ago. Jim has worked in the non-profit world, he is a radio show host, a basketball coach, a color analyst and football broadcaster, and serves on the board of directors of companies needing his guidance. He speaks at events all over the country and has appeared in publications like the Wall Street Journal, on media outlets as an expert on CNN and has been featured in Forbes and Inc. magazines. Jim also worked in the corporate legal world for 22 years and understand the issues facing companies large and small. He has a way of cutting through unrelated and irrelevant information to get at the heart of how to help companies with their marketing.
"I knew I liked E.I. Medical Imaging after I had a chance to speak with Chas Maloy and had a tour of their facility. They are on the ground floor of something great", Turner said. "They have everything I was looking for in a company with their past growth and their potential opportunities." Jim replaces the former Marketing Director, Mia Varra, who has moved to the role of consulting EIMI as the Creative Director.
The E.I. Medical Imaging family welcomes Jim to their outstanding team. You can contact Jim Turner at jturner@eimedical.com