Loveland, CO (I-Newswire) January 2, 2014 - E.I. Medical Imaging, a worldwide leader in portable ultrasound systems for veterinary use announced today the addition of Biogenec as the newest authorized Ibex® distributor in Bogotá, Colombia. Biogenec is an experienced supplier of portable ultrasound machines in South America and has been involved in the veterinary market in that country.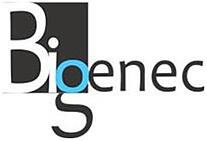 With E.I. Medical Imaging partnering with Biogenec it continues to show their commitment to the South American continent and they further open up the market share for E.I. Medical Imaging in this part of the world. Company President, Chas Maloy states, "We are continuing our push to open up our presence and sales in South America and adding Sergio Gomez and his company in Colombia is a good decision for us." Biogenec provides embryo transfer, artificial insemination and in-vitro fertilization and now adds portable, durable veterinary ultrasound equipment to its offerings. These services are growing in Colombia and E.I. Medical wants to grow its product line in the area. This company has a strong presence in the veterinary services industry. They will handle all sales in Colombia and this is a great way to expand the products provided by E.I. Medical Imaging.

E.I. Medical Imaging is excited to welcome Biogenec to its trusted network of distributors. "We are extremely excited and proud to welcome Biogenec to our partner network," says Maloy.

Biogenec will be selling and distributing the Ibex® family of portable ultrasound systems to the veterinarian market and to livestock producers throughout the country. The addition of Biogenec continues a marked movement by EIMI to continue its rise in the global marketplace.

If you have questions, feel free to contact E.I. Medical Imaging at info@eimedical.com. If you want to reach the team at Biogenec they can be reached at their main offices in Bogotá or on their company website.