By Hilary Parker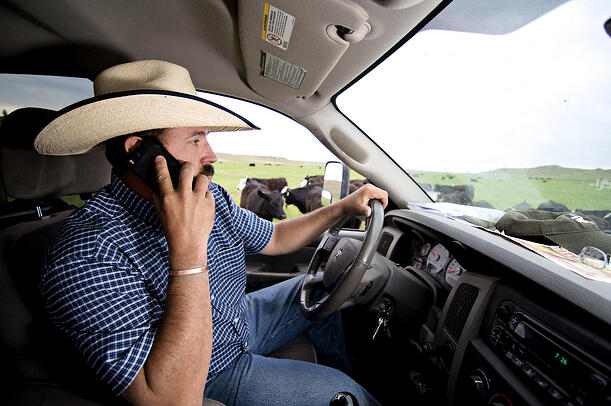 Must-Have Apps for Bovine Vets
By Hilary Parker

Are you taking full advantage of your mobile phone and/or tablet to serve your clients better? Apps for bovine veterinarians now go way beyond the CVP. Here are several apps your fellow bovine vets (and many of your clients) are putting to use right now (some for Apple-based products and some for Android):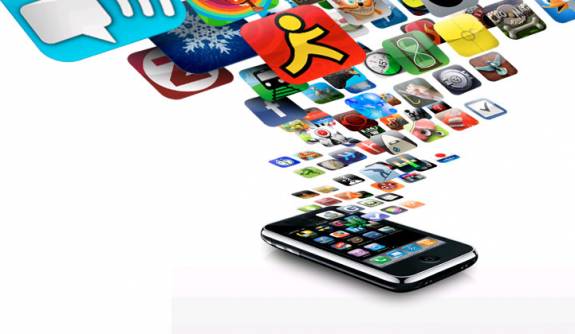 1. The Novartis Cattle Vaccine Literature Library iPad app: This one comes from Novartis Animal Health. Although it is currently only compatible with the iPad, the app was designed specifically for U.S. cattle veterinarians and producers and provides access to more than 50 product brochures, technical bulletins, journal articles and catalog sheets for vaccines that feature product indications, directions for use, administration instructions, efficacy data and a technical review on each of the diseases a vaccine is labeled to control. The vets we talked with noted they use it frequently to look up and share information on Novartis cattle vaccines including BRD Shield, Clostri Shield, Fusogard, NUPLURA PH, Pinkeye Shield, Scour Bos and Vira Shield.

Price: FREE



2. VetMed SA: This iPhone-, iPod Touch- and iPad-compatible app serves as your veterinary formulary reference, breaking out drug categories by 16 different animal groups, including bovine. More than 425 drugs from many different manufacturers are included, along with their amount/route/frequency information.

Price: 99 cents



3. Herd: This application helps track individual animals, presenting them clearly and efficiently on your iPhone, iPod Touch or iPad. You get at-a-glance information including the animal's ID, name or personal identifier; sex; species and breed; genetic dam, surrogate dam and sire; birth date and age; field; name, date and dose of medications administered; on price, off price and profit; purchase market and sale market; buyer and seller; insemination date and breeder; and EBV and EPD indexes.

Price: FREE up to 5 animals, but can be upgraded to an unlimited number of animals


4. Beef Cattle EPDs: Your complete EDP reference guide for beef cattle, this one's a favorite for breeders and the vets who work with them. It is first and foremost an educational tool which helps producers make more educated breeding decisions. Bonus: All data provided in this app come directly from breed association and independent genomic testing company websites (i.e. the creator of this app is not an employee or a representative of the breeds or companies listed). It's easy to use and covers the following breeds: Angus, Charolais, Chianina, Gelbvieh, Hereford, Limousin, Maine Anjou, Red Angus, Shorthorn and Simmental. Also available for Android.

Price: FREE


5. VetCalc: The first of the Android platform apps, this is the essential calculator for vets. Designed for veterinarians as well as veterinary students, nurses and technicians, VetCalc provides a quick and easy way to perform many of the calculations necessary in veterinary practice. It can calculate fluids rates (including drip rates and volume deficit corrections), energy requirements, anaesthetic flow rates, drug dosages, body surface area, blood volume for transfusions, blood volume for phlebotomy and Constant Rate Infusions (CRIs). In addition, VetCalc can convert temperatures (including normal ranges), weights, volumes and SI conventional units. This app also is available for Blackberry users.

Price: FREE


6. Cattle Breeding Calculator: Also for Android, the Cattle Breeding Calculator is a gestation calculator meant to ease forward and backward date calculations. It makes it easy to calculate service, return and calving dates for your cattle while out on the ranch. Vets can save their calculated dates by animal name or ID and view them later. In addition, e-mail functionality allows you to email your calculated dates.

Price: FREE


7. Revalor® Fed Cattle Day Calculator: This application allows cattle feeders to determine the best re-implanting dates for feedlot steers and heifers. It has all-around implant programs that provide the best performance and quality grade results. It also allows for more aggressive implant programs with flexible terminal windows to increase performance. Utilizing more aggressive programs may result in reduced quality grade results unless the days-on-feed are increased. Android and Apple platform.

Price: FREE


8. Beef Cow BCS: Track and organize body condition scores for your beef cow herd. Snap a cow's photo, compare to reference images, add an ear tag number and pasture name, then save the score for future comparison on your Android device and on your iPhone and iPad.

Price: FREE



9. Cattle Talk Mobile: Cattle Talk Mobile is an application designed to help cattle producers monitor current prices across the United States. This app displays market reports compiled by the USDA for 20 different states. Where available, users can view reports on feeder steers, feeder heifers, feeder bulls, slaughter steers, slaughter cows and slaughter bulls. Android platform.

Do you have a favorite veterinary app that helps you everyday? Share it with us!