By; E.I. Medical Imaging
We (E.I. Medical Imaging) get asked all the time, "How early can I use ultrasound in a cow?" or "How early can I preg check my cows?"....and of course there is not one correct answer to this question.
There are numerous variables to consider when determining the best time or day to ultrasound cows for pregnancy (or lack of pregnancy= open cows!).
Things to consider are;
1. Skill and experience of ultrasound operator
2. synchronization protocol and management of ultrasound information
3. Dairy employee schedules (make sure the right staff is working on the right days. For example; breeders, herdsman, vaccinations, etc)
Plan a schedule and stick to it! Breeding is all about the timing! Work with your veterinarian and decide what is best for your herd.
Just as a refresh course, the purpose of early bovine ultrasound is to find open cows and return them back into the breeding pool as quickly as possible.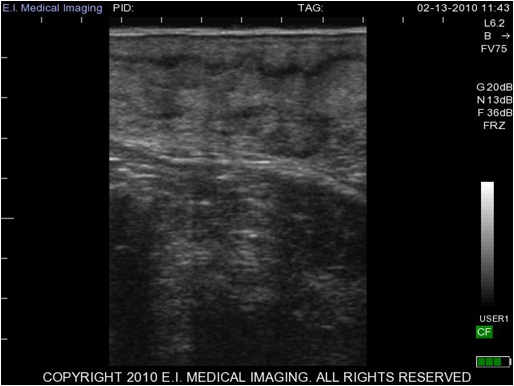 Ultrasound image above shows an Open uterus (non-pregnant)
Tips to early pregnancy diagnosis in cows:
A good knowledge of bovine reproductive anatomy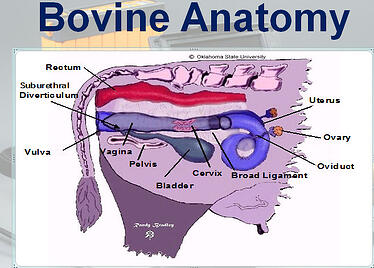 Good scan angle with the transducer. Consistent pressure of the entire transducer with produce a good image. Avoid letting air into the rectum as sound waves will not penetrate air.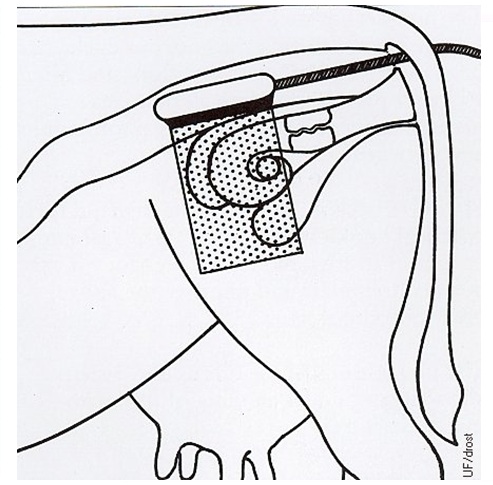 Develop a consistent routine for checking the uteurus structure. For example; cervic down the right horn, right ovary, across the bifrication, left ovary, backing down the left horn and across the utuerus on the way out.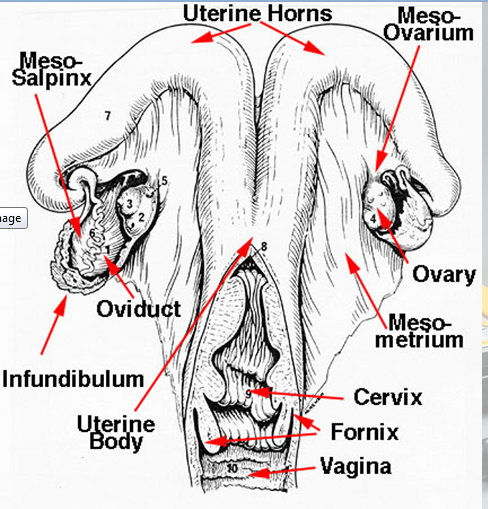 This way you see all of the structures and can adequately diagnosis "open" if no fluid and fetus are found.
Early Bovine Pregnancy Images: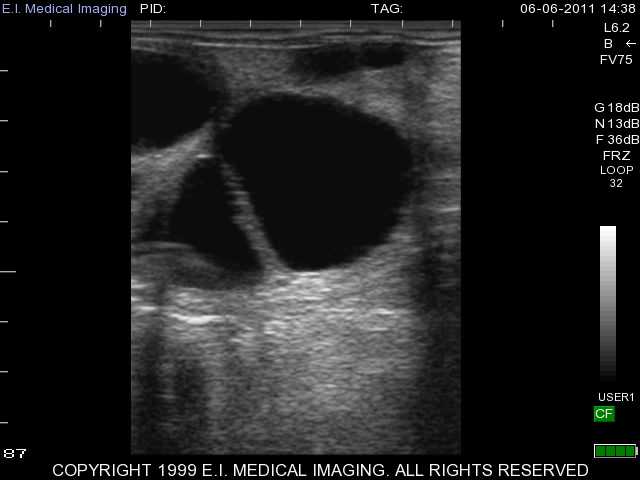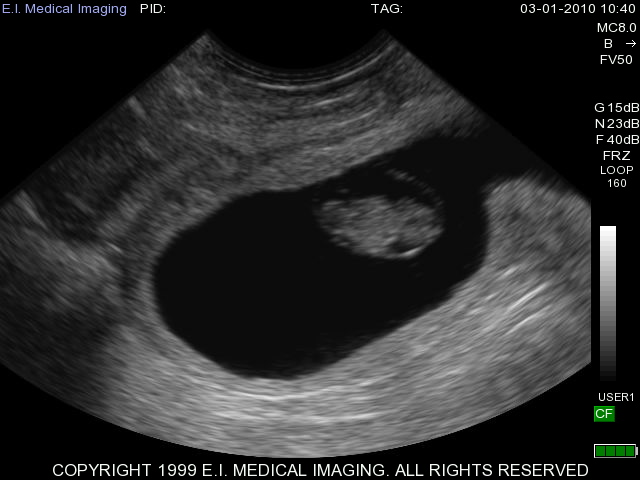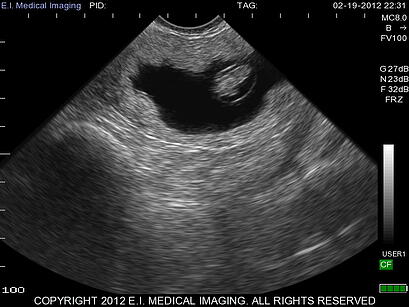 38 Day Bovine Pregnancy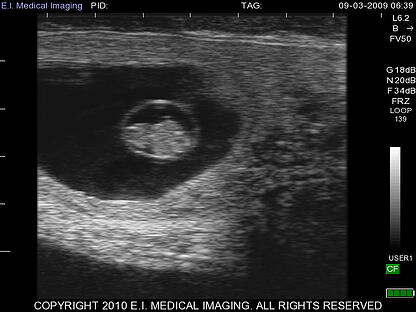 30 Day Bovine Pregnancy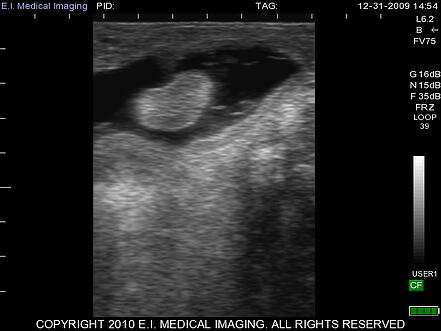 33 Day Bovine Pregnancy
43 Day Bovine Ultrasound
Ultrasound images all taken with the IBEX portable ultrasound
Practice! Practice! Practice!

Did you find this article helpful? What would you like to learn more about?