I have been a huge fan of milk as long as I can remember. I grew up with milk and I can remember my Mom complaining that she could never keep enough milk in the fridge. My brothers and I would love to be the first one to crack open a brand new jug of milk and more times than not we would be tossing the empty gallon container in the trash when we drained it dry. My kids have taken on this new role and my wife and I have been recently complaining that our kids may be drinking us out of house and home with their consumption of milk.
Since 1990, I have been a customer of a local dairy here in Northern Colorado, called Longmont Dairy. Every week for nearly 25 years they have been delivering fresh milk to my door and leaving it in the milk box. In fact, my delivery date is today for another week's ration of milk supply for four kids. We may end up being short for the week since my kids are on summer break and because they recently heard chocolate milk is good for athletes--I may be in real trouble. Does anyone know who might have an extra jersey or holstein? I might be able to keep up with demand.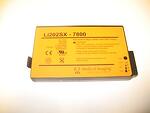 It is also June and National Dairy Month! There are many celebrations going on in the dairy industry of course and we at E.I. Medical Imaging don't want to be left out. That's why for the month of June we are offering a free gift with every purchase of an Ibex® portable ultrasound system. If you purchase an Ibex® Pro, and Ibex® Lite or one of our new Ibex® LS portable ultrasound systems, we will deliver to you a free battery! This will give you two batteries for your system and you can scan all day long!
Contact your sales representative today to order your Ibex® Portable Ultrasound System and get your June Dairy Month Free Battery today!