Ft. Collins, Colorado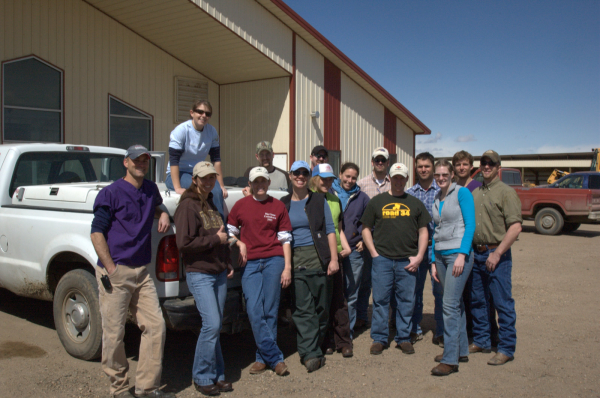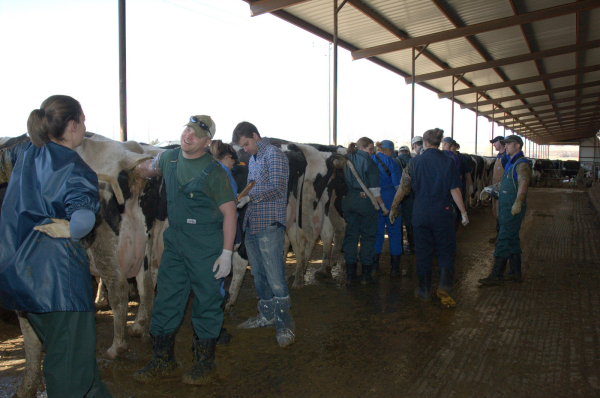 On Saturday, April 3, 2010 E.I. Medical Imaging sponsored the 2nd Annual Colorado State University student bovine ultrasound wet lab course. Fifteen students were selected to attend the free course. Students gathered bright an early at 7am at the CSU veterinary teaching campus for a brief lecture taught by Craig McConnel, DVM. The students learned about how ultrasound technology works, different equipment available to veterinarians, techniques and procedures for performing a bovine ultrasound pregnancy exam.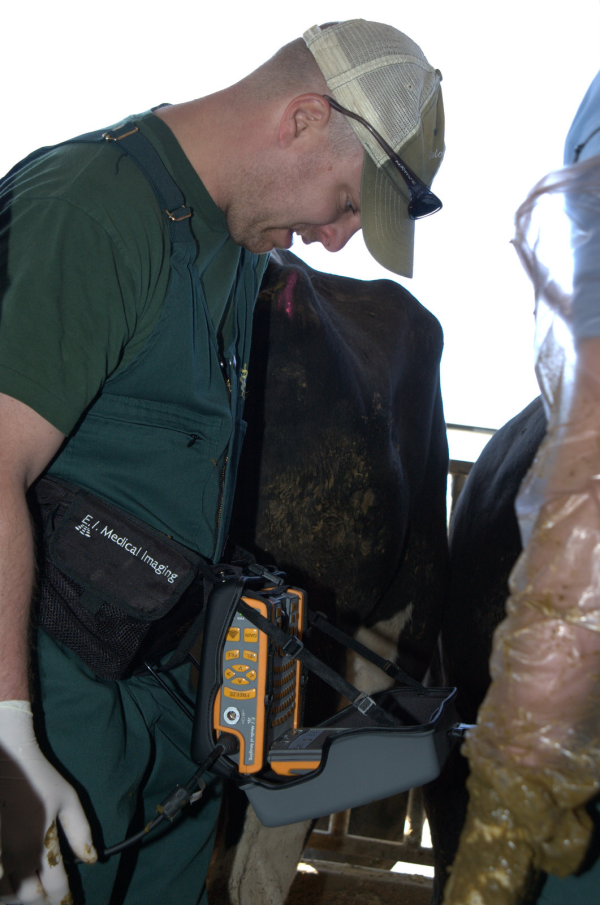 The group then went to a near by working dairy to try their skills at bovine ultrasound. E.I. Medical Imaging supplied two Ibex Pro systems and one Ibex Lite with a wireless monitor. The university also owns 3 other teaching machines that the students got to try. CSU students scanned for reproductive structures including the bovine uterus, horns, ovaries, CL's (corpus luteum), abnormalities and pregnancies. The course concluded with the care and maintenance of the ultrasound equipment.
CSU student organizer Amy Daley commented, "We are so ready to get dirty and work with animals instead of reading books by this time of year. This ultrasound wet lab is a highlight of the semester! Thank you for bringing the Ibex." Mia Varra replied, "We (E.I. Medical Imaging) always enjoys working and supporting the educational growth of students. You are the future of veterinary medicine." E.I. Medical Imaging staff attending included; Mia Varra (Marketing Director), Pete Temple (Technical Support Manager), Andrew Campbell (Technical Support) and Leah Marie Johnson (Accounting).