LOVELAND, Colorado, September 16, 2010- E.I. Medical Imaging, a worldwide leader in portable ultrasound systems for veterinary use announced today the addition of Acravet Ltd. as the new authorized Ibex distributor in Ireland.
E.I. Medical Imaging is excited to welcome Acravet Ltd. to its trusted network of distributors. "We have great faith in Acravat living up to our high standards of customer service." Says EIMI president Chas Maloy.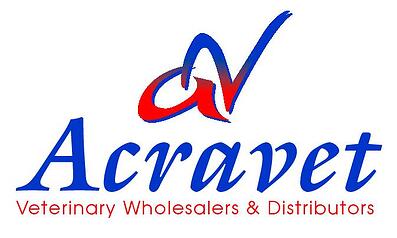 John Sweeney of Acravet Ltd commented, "Acravet is the principal supplier of veterinary equipment to the profession in Ireland. The company has been established over 25 years and since its inception has provided an exceptional range of innovative products, together with reliable support and educational facilities for the veterinary professional. The company is supported in its efforts by some of the best manufacturing companies in the world today such as Agfa Fuji, Abaxis Andersen Products. Poskom, Syspal Ltd etc. We have carefully selected products from around the globe that fit in with our ethos which is to supply the best and most durable innovative products, provide training with full support so that we can market confidently what we consider the best!"
John continued to say, "We are delighted to announce our agreement with E.I. Medical, Colorado, USA. The IBEX range of ultrasound systems has been designed as a totally dedicated veterinary unit that can be used in the hazardous environment that is the normal workplace for veterinarians. So whether he is pregnancy scanning cattle or measuring tendons in nervous race horses the vet can be rest assured that exceptional image quality is not compromised by equipment vulnerability.
We know when we choose well that the Veterinarian reaps the benefits."
Acravet Ltd.
pulleen,kanturk,
co.cork
ph. 02951186
fax. 02951187
email. orders@acravet.ie
web. www.acravet.ie
If you have questions, feel free to contact E.I. Medical Imaging at info@eimedical.com.
Copyright© 2010 E.I. Medical Imaging. All rights reserved. All company and/or product names, trademarks and registered trademarks are the property of E.I. Medical Imaging. Features, pricing, availability, and specifications are subject to change without notice.
CONTACT
Mia Varra
Marketing Director
1.866.365.6596
mvarra@eimedical.com
Posted on: 09/16/2010 Posted by: E.I. Medical Imaging Category: Press Release