E.I. Medical Imaging's C9OPU-HD transducer is not your average TVA setup—we were the first to introduce a one-piece probe that's lighter, slimmer, and easier to clean than the old screw-on clamshell handles.
With both long and short-needle guides, the C9OPU-HD is appropriate for bovine and equine use. Higher resolution, greater biosecurity, and easier handling with a multi-position handle in one streamlined device.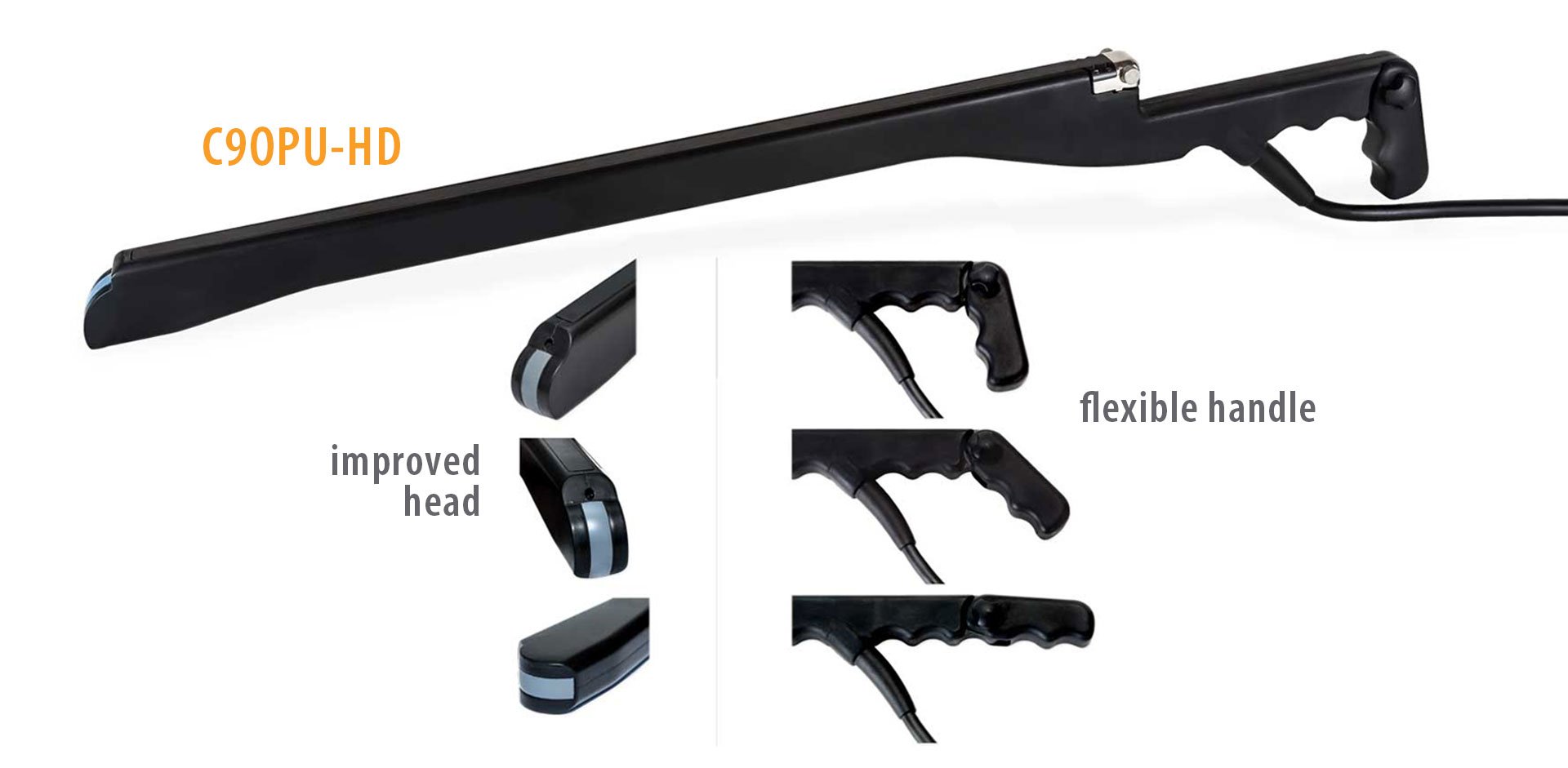 C9OPU-HD Features
Ovum pickup probe and handle [5-10 MHz]

14 cm depth

Adjustable handle, shallower focus for better imaging; small height, lightweight Improved positioning of transducer array and needle exit

Equine and bovine usage
For more information, or for a free demonstration, call us at 1.866.365.6596 or complete this form.