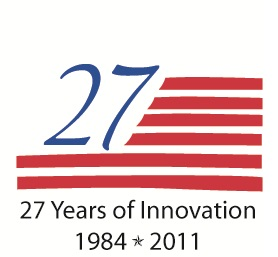 FOR IMMEDIATE RELEASE

E.I. Medical Imaging celebrates 27 years of innovation in portable veterinary ultrasound.
Loveland, CO- E.I. Medical Imaging (EIMI) rings in 2011 with great pride celebrating their 27th year as a world leader in portable veterinary ultrasound. E.I. Medical Imaging is the only U.S. based manufacturer of veterinary ultrasound designed specifically for veterinary use.
EIMI President, Chas Maloy acquired the company in 2005 and states, "As we celebrate our 27th year of being in the veterinary diagnostics industry, we are proud that our customer base is growing rapidly. We now have a much larger, diverse and international set of customers and partners than ever before."
EIMI continues to innovate as we grow. For 2011 EIMI will be introducing several complementary products to our Ibex platform of ultrasound systems. Our customers continue to look for more ways to incorporate ultrasound into their veterinary practices and EIMI Research and Development works with them to develop products to fit their needs.
For more information, contact Mia Varra, Marketing Director, at 1-866-365-6596 or visit www.eimedical.com.
Posted On: 2/16/2011 Posted by: Mia Varra Category: Press Release