"It is not every day that we get to use the Ibex portable ultrasound on baby rhinos! Adults, yes- babies, no" commented E.I. Medical Imaging President Chas Maloy.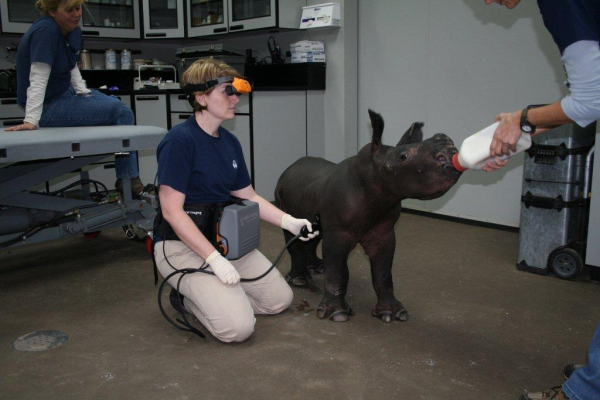 E.I. Medical Imaging, portable ultrasound solutions has been know to travel all over the world for exotic species ultrasound research. The portability and ruggeddness of the systems make them the right piece of equipment to take in these wild environments.
Recently, Copper, Resident Veterinarian at White Oak Conservation Center used the Ibex Pro (shown in these pictures) ultrasounding a baby Rhino. Copper said she was impressed with the;
image quality
portability
ruggedness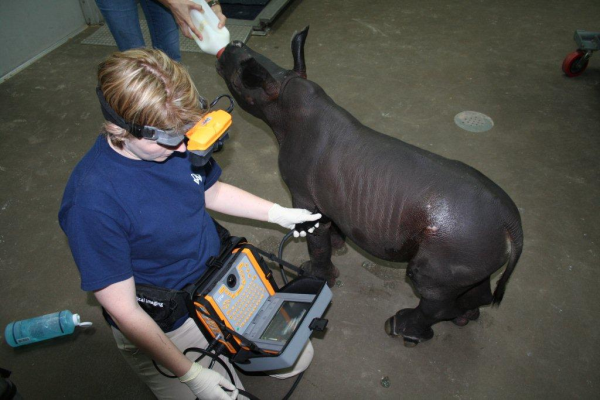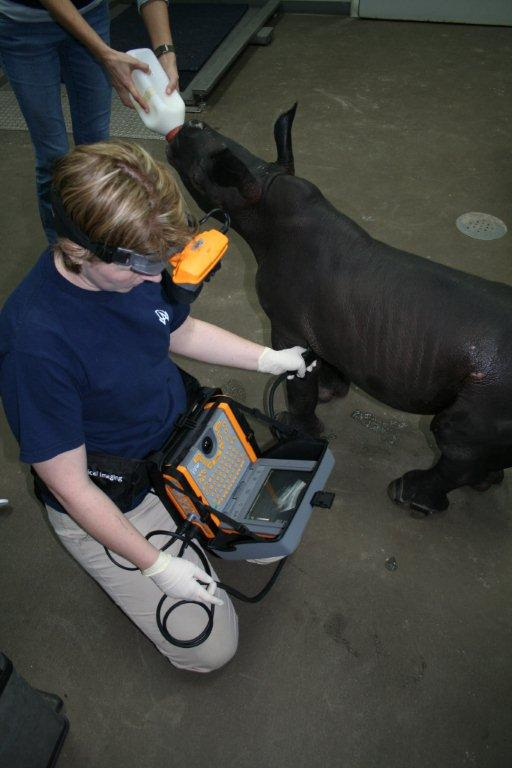 The Ibex is perfect for wildlife species in zoo environments and the price makes it tangible to own.
Thank you White Oak Conservation Center for sharing these pictures with all of us!