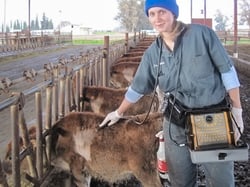 My name is Elizabeth Adams and I am a dairy practitioner in the central valley of California. Recently, I was able to use the IBEX PRO portable ultrasound to look at calf lungs for evidence of damage from calfhood pneumonia. In veterinary school, I scanned all of my patients with respiratory symptoms because it is a fast, non-invasive exam that provides a lot of information quickly. With ultrasound I can see healthy lungs, pleural effusion, atelectasis, consolidation and abscessation.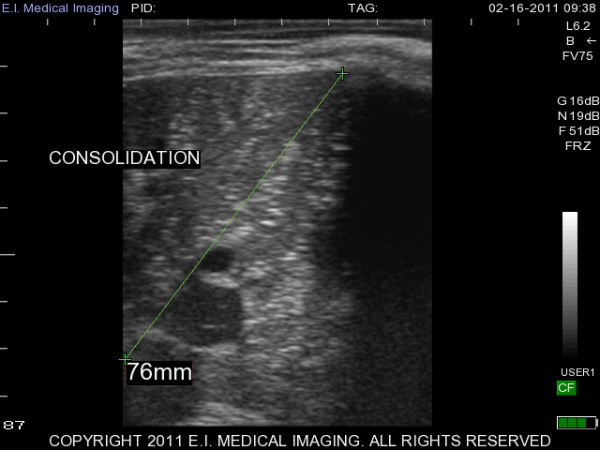 Ultrasound allows me to look at the surface of the lung; in a healthy lung, this is all we can see as the lung is full of air and doing its job. In a diseased lung, the surface of the lung is abnormal and allows penetration of the ultrasound waves deep into the lung parenchyma. Young calves require only the penetration of a 5-7.5MHz rectal ultrasound probe to see the evidence of damage from previous pneumonia.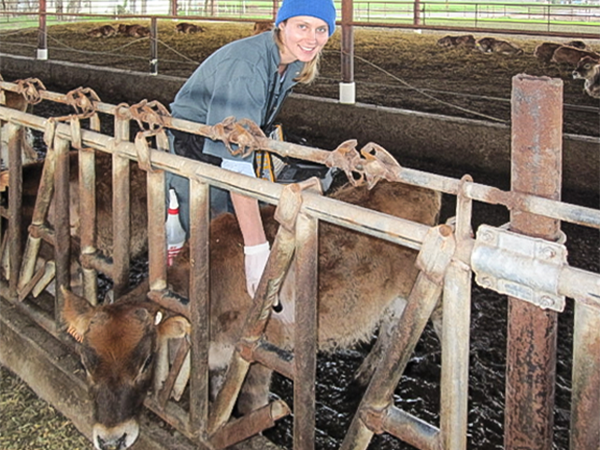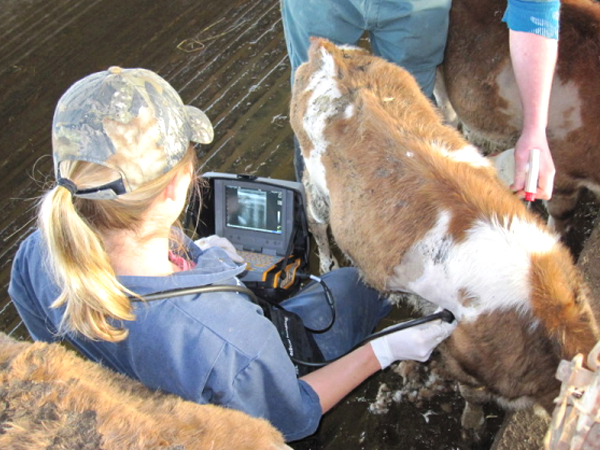 Thanks to E.I. Medical Imaging's Research Loaner Program, I was able to scan lungs of calves at approximately three months of age. I am giving each calf a lung score based on the extent of lung damage seen on ultrasound. These heifers will then be followed out to their first freshening and I will see how well they perform in their first lactation. My hypothesis is that calves with extensive lung damage will not perform as well as their herdmates with healthy lungs. I plan to use ultrasound to help producers make more informed decisions when choosing calves to add to their herd.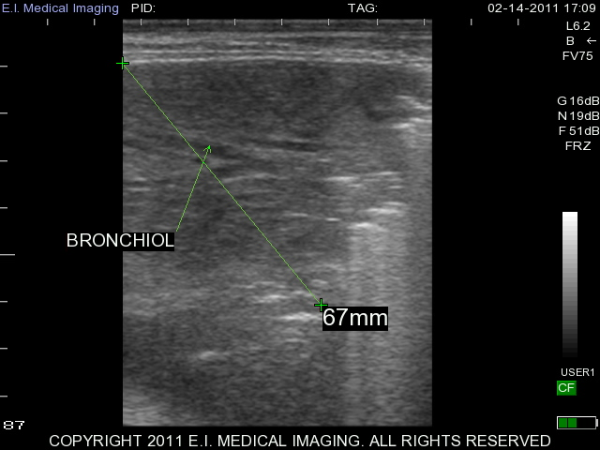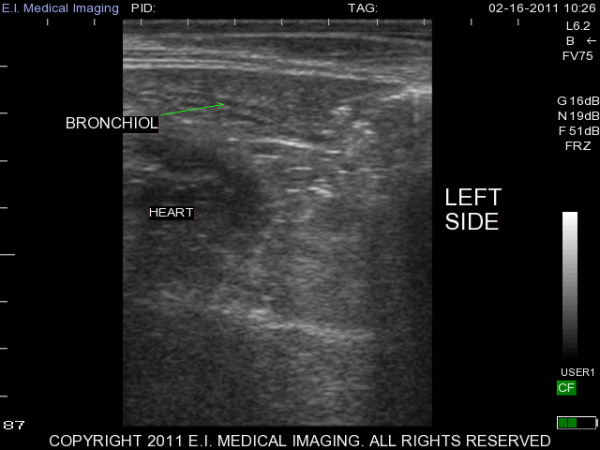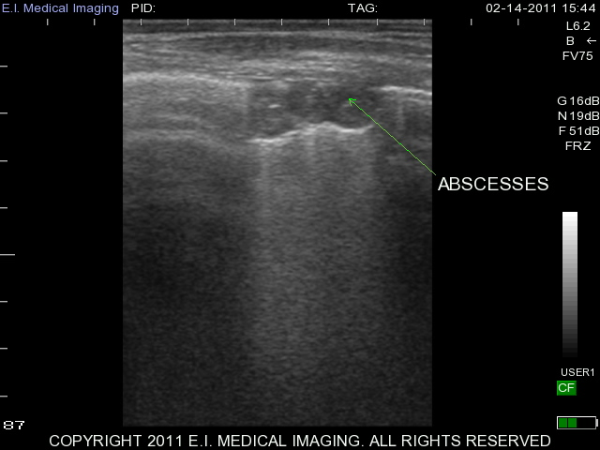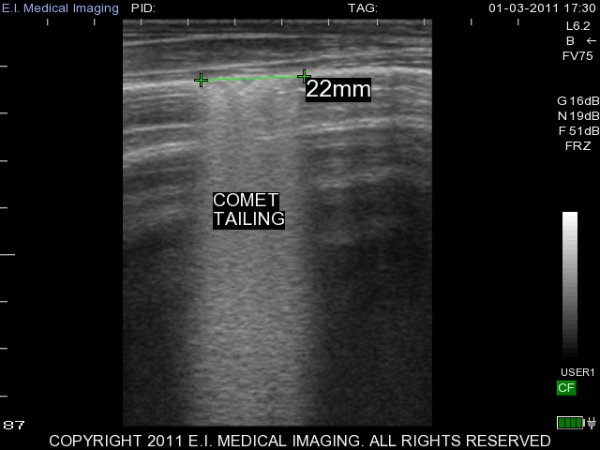 Cows have a very small lung field compared to their body size and there are very little lung reserves. Retrospective research has shown that calves with pneumonia early in life will have an average older age at first calving and lower milk production in the first lactation.
It is very important to take measures to prevent calfhood pneumonia and to recognize and treat the disease early. With all of our preventative measures, there will always be some animals that develop a chronic pneumonia. If calves are sent to a custom calf raiser, the client may not know which of his animals have been treated multiple times for pneumonia. As feed costs continue to rise, I believe it is important to make wise investments when selecting animals.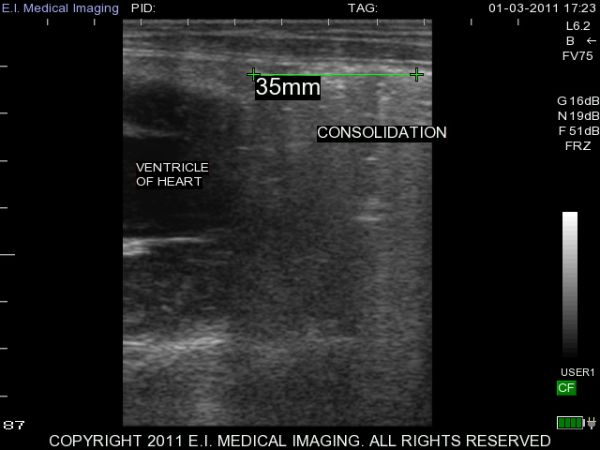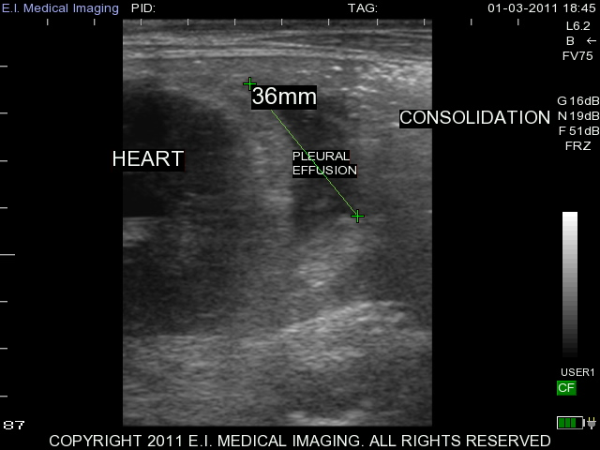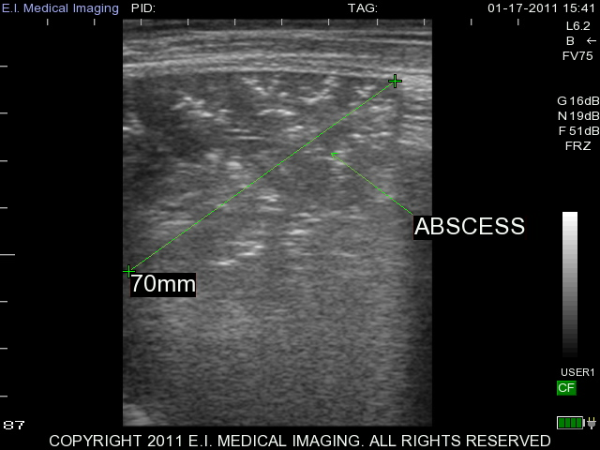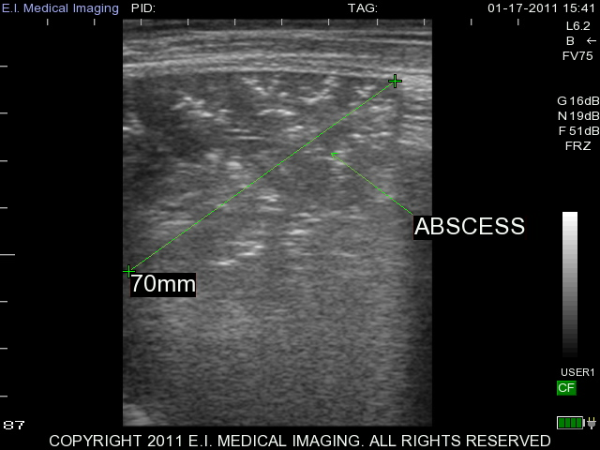 I am excited about the non-reproductive possibilities ultrasound offers in dairy practice.
For more information, or for an IBEX ultrasound demo, click here.