Just for fun, we thought we would see if our blog readers can diagnosis an ultrasound image that we post. What is your diagnosis of the ultrasound image below?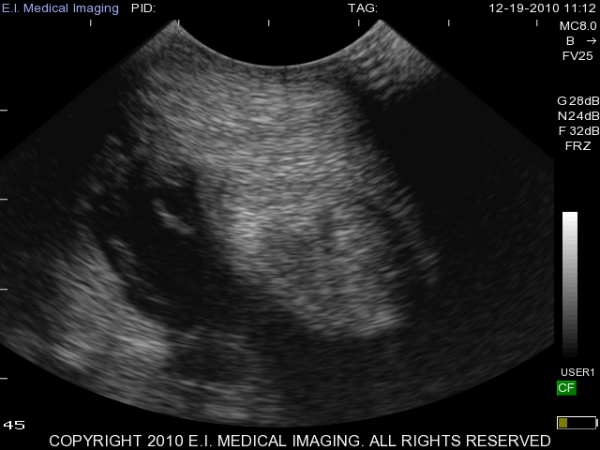 Image taken with the IBEX PRO portable ultrasound scanner, MC8.0 10-6MHz Micro convex transducer (Field of View at 25%).
Write a comment on the above image! Tell us your diagnosis....