by Hilary Parker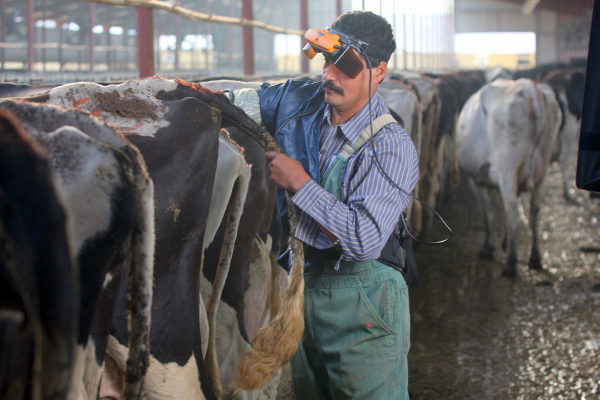 The sight of a veterinarian carrying a portable ultrasound imaging machine can make even overworked dairy farmers smile. And no one works harder than dairy farmers: They milk two or three times a day, sell their milk without knowing the price until the check comes the following month and hold their breath that the latest round of AI takes so they can keep their slim margins in the black.

So imagine the power that E.I. Medical Imaging's portable ultrasound machine must have if it can put a smile on their faces. Why so happy, dairy farmers?

1. Portable Bovine Ultrasound Saves Them Time: Ultrasounds can be performed as soon as 28 days after breeding, making it faster than palpation for diagnosing pregnancy. This means producers can find an open cow sooner, then return her to the synchronization program swiftly, reducing her number of open days. Plus, new ultrasound portability technology has made it easy to bring the ultrasound scanner to the cows directly, resulting in far less work on behalf of the dairy farm staff and veterinarian — and, of course, less stress to the cows themselves.

2. Portable Bovine Ultrasound Saves Them Money: Ibex provides farmers and veterinarians with high-quality ultrasound images to promote accuracy in diagnosing open cows and real-time detection of early-stage pregnancies/fetal heartbeat, as well as viewing ovarian structures, reproductive abnormalities and fetal sexing/twinning. This means a better success rate for their AI investment and the knowledge of which cows aren't fit for breeding. According to a University of Wisconsin study, the use of ultrasound on a dairy farm can save 10 to 15 open, non-productive days per cow each year vs. palpation.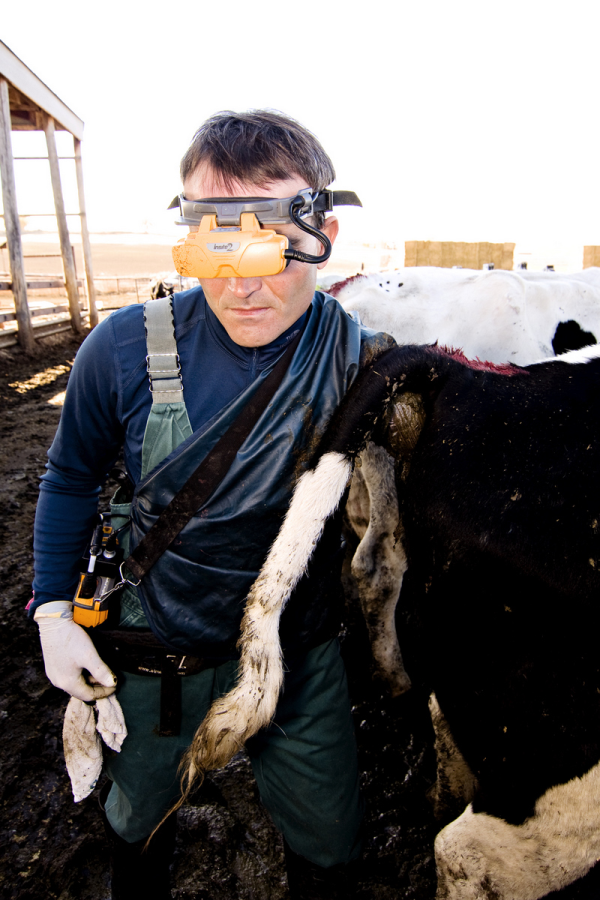 3. Portable Bovine Ultrasound Saves Them Effort: Use it in the sunlight, far away from any electrical outlets. Ibex comes standard with an InSite® headset monitor glasses, so you can use it at high noon in the middle of a feedlot. In addition, it's battery-operated, so no need for pesky cords. Plus the Ibex portable ultrasound machine is durable — even rugged enough to withstand daily use on dairy operations. Just like the farmers themselves.

Have you experienced the value of portable ultrasound imaging with the dairies you work with, or on your own dairy farm? Tell us about it in the comments section below!