Attached are some bovine ultrasound scans from an umbilical abscess in a 3 month old beef heifer calf on grass submitted by Dr. Paul Chard, Brush Colorado (Follow Dr Chard on twitter @CattleVet)
Dr. Paul Chard said, "The owner called and asked me to come look at this calf and my biggest worry was that it might be an umbilical hernia. In a beef calf at that age I rarely see umbilical abscesses. Those commonly show up in younger calves secondary to omphalitis (postnatal umbilical infection). My most likely differential pre-exam was umbilical hernia."
"We head and heel roped this calf in the pasture. The mass was too firm to effectively palpate for the presence or absence of abdominal contents or a defect in the body wall. Within 10 seconds I was able to make a definitive diagnosis of umbilical abscess and lance and drain the abscess before the calf became stressed out. Try that with an Aloka", commented Dr. Chard.
"The images show thickened skin with a 7mm thick abscess wall. The fluid shown is flocculent indicating the presence of purulent fluid (pus). The umbilicus is clearly visible and is well out if harm's way for surgical drainage of the abscess".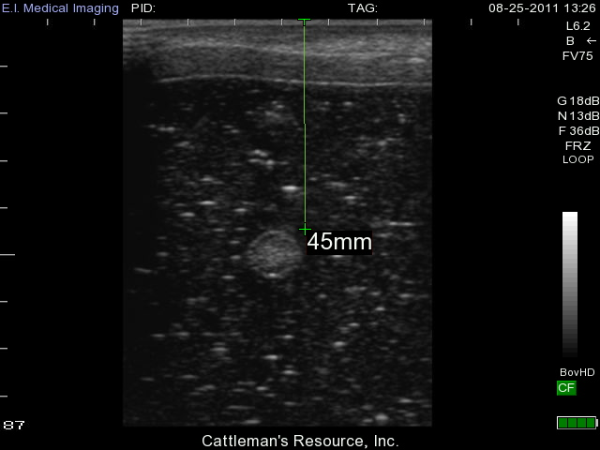 "In contrast, an umbilical hernia would have had multiple loops of bowel or at the least omentum
shown on the image."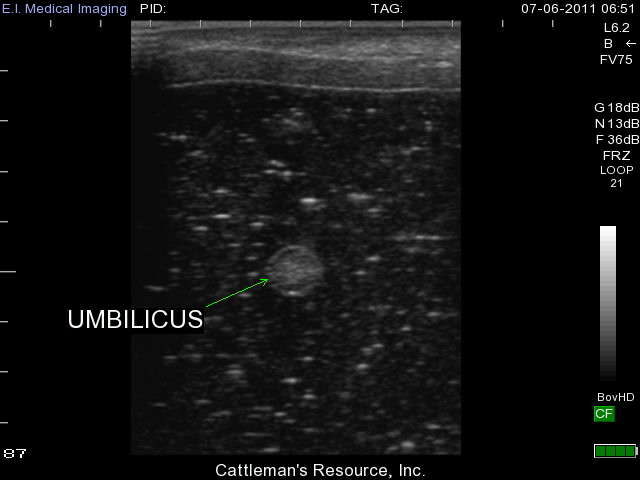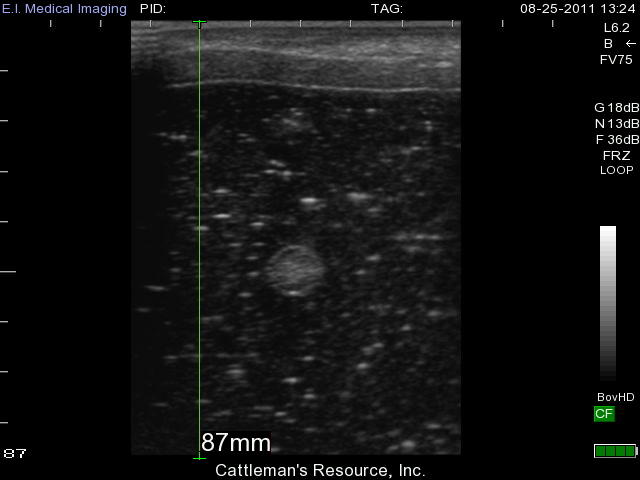 "The Ibex portable ultrasound allowed me to more efficiently and humanely treat this animal in its
own environment without leaving its mother for a trip to the clinic."
For more information on portable veterinary ultrasound, contact us at 1.866.365.6596 or complete form here.
Previously published. Follow Dr. Chard on twitter @CattleVet or at https://www.yourlivestock.com/.