By; Susan Hoffman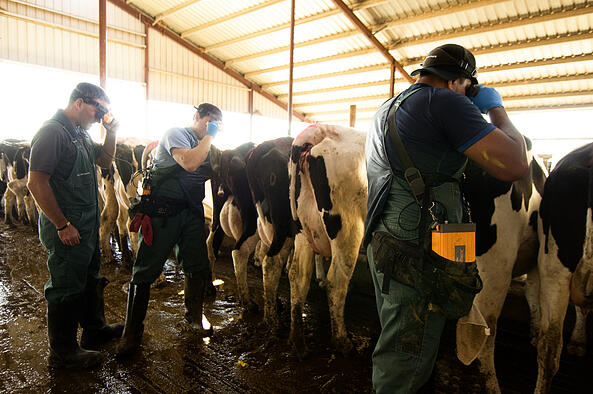 Is your practice's intern program as good as it can be? Are you thinking about starting an intern program at your practice? In this second of our two-part blog about interns and internships, we asked one of the nation's largest and most respected full-service equine hospitals—Rood & Riddle—to share their thoughts about internships. If you missed Part 1 –the interns' point of view—just click here.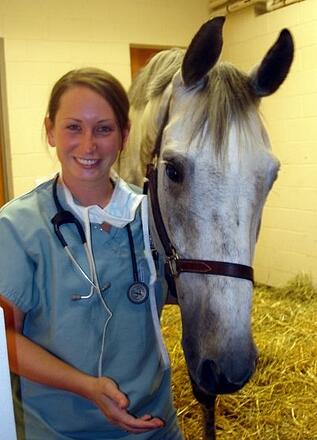 Q. E. I. Medical Imaging: How vital are interns to your practice?

A. Rood & Riddle –Our interns are extremely vital to our practice. They help manage the medical care of our patients and facilitate the day-to-day operations of the clinic.

Q. E.I. Medical Imaging: What is the program's goal?

A. Rood & Riddle -- Our goal is to provide each intern with the foundation to pursue a career in private practice, universities, industry or the military. Many of our interns have pursued residency training and become board certified specialists but many others have found our internship helpful in launching careers in many other aspects of veterinary medicine.

Q. E. I. Medical Imaging: How did you choose your interns?

A. Rood & Riddle --The practice currently offers eight hospital and five ambulatory internships. We choose our interns based on their horse AND their people skills. We also look at their recommendations and their experiences in equine veterinary medicine. Grades do factor into the selection process but are not as important to us as their qualifications.

Q. E. I. Medical Imaging: Why would you recommend a newly licensed veterinarian pursue an internship rather than go directly into private practice?

A. Rood & Riddle – A newly licensed veterinarian often lacks the skills and experience necessary for successfully practicing on their own. The year of mentorship they will receive in an internship can be invaluable for their entire future.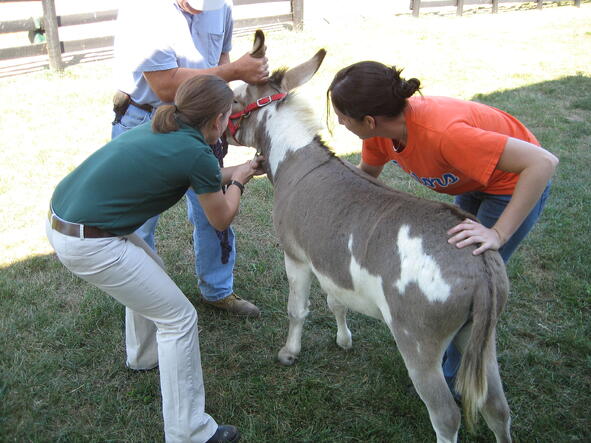 Q. E. I. Medical Imaging: What do your interns learn and do in your program?

A. Rood & Riddle –Our internship program is an intensive one-year program that offers recent veterinary graduates the opportunity to learn from our doctors and staff. The hospital interns rotate through the surgery, medicine and anesthesia services. Their responsibilities will include diagnostics and care of hospital patients, emergency duty, anesthesia, imaging, assisting with lameness exams and assisting with surgery and medicine procedures. The ambulatory interns assist in and observe reproductive work, neonatal and foal evaluations, lameness exams, radiology, prepurchase exams and sales work. They will also rotate on emergency duty.

Q. E.I. Medical Imaging: Is there a typical day? Week? Month?

A.Rood & Riddle -- There is not a typical day, week or month. Our interns are exposed to many different elective and emergency procedures, both in the hospital and in the field. Our hospital interns rotate every two weeks, working with surgeons, medicine, clinicians and in anesthesia. Our ambulatory interns stay with one or two mentors throughout the year and also handle emergency situation for many different clients. The interns work extremely long hours every day of the week and are often on emergency duty---it's a round-the-clock experience for the year they are with us.

Q. E. I. Medical Imaging: What is the one, best piece of advice or philosophy you try to instill in your interns?

A. Rood & Riddle – We try to educate our interns about how to handle any veterinary situation they might encounter in their career in an efficient, knowledgeable and professional manner. We emphasize interpersonal skills as an important part of becoming a successful veterinarian. We also try to advise our interns about the different pathways available to them in their career.