written by: Susan Hoffman
Should You Send an E-Newsletter to Your Clients?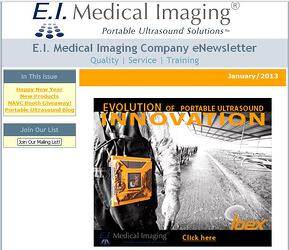 In a word, YES! That is, if you're committed to publishing content your clients will want to read, so they don't look upon your newsletter as just another piece of junk-mail. You should commit to distribution on a regular basis, too—monthly or quarterly—because while "content is king, frequency is queen," as the saying goes.
Set Goals

Think of what you want your newsletter to accomplish. Do you want to announce new practice services, personnel or equipment? Do you need to remind your clientele it's time for annual vaccines or exams? Are you running any seasonal specials and want to offer a limited-time coupon? Is there any "buzz" about a new equine health threat in your region that you want to address? A good rule of thumb for newsletters—printed or electronic—is to create content your readers will see as practical, timely and useful.

For example: You want to promote your new equine ultrasound equipment.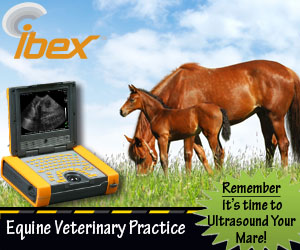 • In ad, you might focus on the equipment's features and benefits, and include a picture of the ultrasound apparatus.

• In a newsletter, you could recap a short, problem–solution case study demonstrating how the equine ultrasound equipment helped a client, and include a picture of the apparatus in use. You could encourage your clients to contact you if they ever have a similar issue with their horse and how this ultrasound technology helps you deliver better service to them. You could also include a hyperlink to an online, informative video.

See the difference? The e-newsletter may be a bit of an advertisement in sheep's clothing, but if it honestly contains relevant news and information your clients can use, they'll look forward to reading every word and viewing the photos or videos. They'll appreciate your efforts to help educate them. You'll really pique their interest if you ask them for feedback. What a relationship-builder!

Design and Distribution

E-newsletters need to be inviting to the eye on any typical desktop computer, iPad or even a Smartphone. They should also be consistent with your other marketing and communications pieces, to support your practice's "brand." If you don't have a creative resource in your practice who handles design for you, there are preformatted and customizable templates a-plenty available through the major e-newsletter design and distribution businesses like Constant Contact. Simply Google the words "e-newsletter design" and you'll see lots of affordable options. These companies also offer metrics reports so you can see which clients accessed your e-newsletter, clicked through to your website, etc. Of course, you'll need to provide these services with an up-to-date email client list, so your fist step, even before creating your e-newsletter, should be to contact every client to make sure you have their current contact information.
Click Here it sign up for the E.I. Medical Imaging eNewsletter