Saving video clips on your EVO is super simple! And did you know that from your stored loops you can freeze, measure, annotate, and store still frames? This means if you're in a rush or have an uncooperative patient, you can easily do your analysis at a later time. Be sure to check out all the EVO Shorts videos on our YouTube channels - E.I. Medical Imaging and E.I. Medical Imaging University!
You can view this and other tutorials on our EIMI University Youtube channel.
Please reach out to us if we can be of assistance to you—go to www.eimedical.com/get-info or call us at 1.866.365.6596 for more information or to request a free demo!
---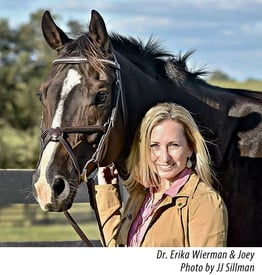 Dr. Wierman is Staff Veterinarian
and Director of Education for
E.I. Medical Imaging
Follow Dr. Wierman on
Instagram @Dr.Wierman