The first in our series on storing images on the EVO...a quick tip on saving a still frame image to your EVO ultrasound. Stored images can later be recalled, renamed, measured, annotated, and exported. They can be stored and exported as either standard JPEGs or DICOM files.
You can view this and other tutorials on our EIMI University Youtube channel.
Please reach out to us if we can be of assistance to you—go to www.eimedical.com/get-info or call us at 1.866.365.6596 for more information or to request a free demo!
---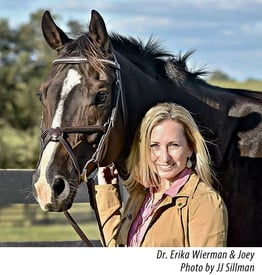 Dr. Wierman is Staff Veterinarian
and Director of Education for
E.I. Medical Imaging
Follow Dr. Wierman on
Instagram @Dr.Wierman