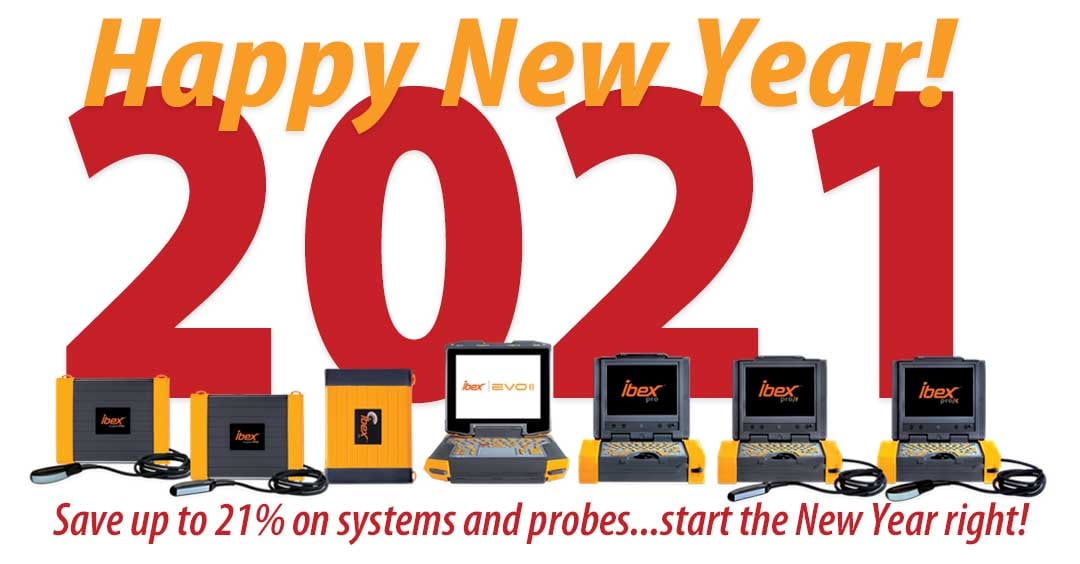 First of all, thanks for a great 2020! In spite of everything, we've had a great year.
To show our gratitude and help welcome 2021, we're offering up to 21% off any new ultrasound system or transducer during January.*
IBEX and EVO ultrasounds use custom-designed image software and high-definition transducers, resulting in clear, easy-to-read images for fast, accurate diagnoses. Used in top veterinary hospitals, clinics and on ranches and farms worldwide.
Great for your patients, great for your bottom line!
And remember, you can request a free demo anytime, in-person or remotely. Just let us know at www.eimedical.com/get-info and we'll be in touch.
Have a wonderful, happy and prosperous New Year!
Your Friends at E.I. Medical Imaging
1.866.365.6596 / www.eimedical.com
*Some exclusions may apply