With the breeding season upon us once again, could it be time to reconsider the status quo with regard to transrectal ultrasound transducers?
For as long as we've been conducting our equine reproductive exams via ultrasound, the middle-frequency linear rectal probe has reigned supreme...but if you own the robust EVO ultrasound by E.I. Medical Imaging, it's not the only option anymore.
Allow me to bend your ear about the redesigned CLi4HD for EVO. A few years back, we thought to ourselves, why can't we have a more versatile transducer? Why are we so limited to a thin, 10cm deep slice in the abdomen of a 1300 pound animal?
And thus the curved linear rectal probe was born. Originally based on the crystal array from our macroconvex transabdominal probe, the current CLi4HD has been refined, adjusted, and dialed to provide maximum capability over a range of applications while maintaining the resolution and reliability demanded by our customers.
The CLi4HD is just one example of the out-of-the-box thinking that the EVO represents. Its curved face makes mucosal contact a breeze, produces a wide field of view, and penetrates to an astounding 25cm of depth. These qualities make it a great choice for imaging larger pregnancies, conducting fetal gender determination at a later stage, and even maintaining the transabdominal legacy from which it evolved. The new CLi4HD is significantly slimmed down over the original version (which was instantly popular among bovine and large exotic practitioners), making it comfortable for both operator and patient.
So which transrectal transducer is best for you?
L7HD
Linear, 5-8 MHz broadband transducer, 15 cm max depth


Best uses: high resolution imaging of shallower structures
Ovaries, open uterus
Early pregnancies (up to ~80 days depending upon fetal position)
CTUP, placentitis
Foal lungs
Umbilical stumps
Mixed practices: dairy cow repro, calf lungs
Best for the practitioner who wants highest possible resolution and does not need to image deeper than 15cm
CLi4HD
Curved linear, 3-7 MHz broadband transducer, 25 cm max depth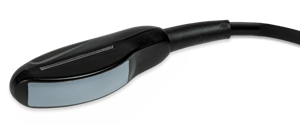 Best uses: deeper, wider imaging in both transrectal and transabdominal applications
Pregnancies at all stages of gestation
Focus on fetal gender determination, especially at later stages (up to ~150 days)
Traditional transabdominal imaging
Transabdominal fetal gender determination
Sports med: imaging of neck, back, SI
Mixed practices: beef cow repro, small ruminant/camelid/swine transabdominal imaging
Best for the practitioner who wants the functionality of a rectal probe and a transabdominal probe in one, or who has ultrasound applications that require better penetration to deeper structures

Contact us today to learn more about the rugged EVO veterinary ultrasound and all its innovative transducers, accessories, and software options! Or call us at 1.866.365.6596 to request a free demo.
---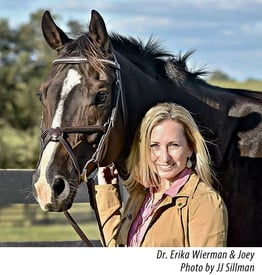 Dr. Wierman is Staff Veterinarian
and Director of Education for
E.I. Medical Imaging.
Follow Dr. Wierman on
Instagram @Dr.Wierman