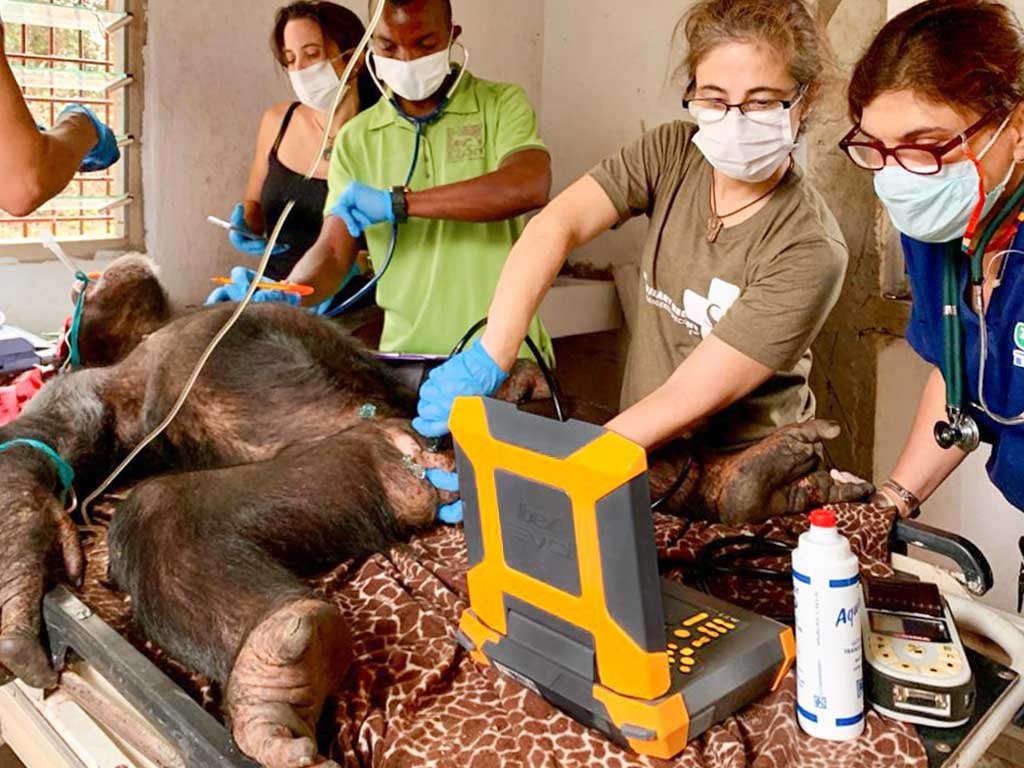 Established in 1995, Tacugama Chimpanzee Sanctuary is located in the beautiful Western Area Peninsula Forest Reserve, close to Freetown, the capital of Sierra Leone. The sanctuary covers 100 acres of important rainforest and watershed.
Tacugama was established in 1995 to home and rehabilitate confiscated, orphaned and abandoned chimps. It is illegal in Sierra Leone to hunt, capture, kill or keep chimpanzees—the sanctuary now takes care of over 90 chimps. Much work is also undertaken towards stopping the illegal trade of this endangered species and supporting the protection and conservation of chimpanzees in the wild through education, communication and legal enforcement.
E.I. Medical Imaging loaned an IBEX EVO and MC8E transducer to Dr. Anneke Moresco and an international team of veterinarians working with the Tacugama team to help with complete health checks. Several of the volunteers were the primary or only veterinarians at sanctuaries in Congo, Guinea and Zambia.
In two weeks, they were able to anesthetize and examine 53 chimpanzees. Dr. Yedra Feltrer, external consultant, stayed an additional week with Dr. Andrea Pizarro, resident vet at TCS, to wrap up the reproductive health exams on the remaining 43 chimps.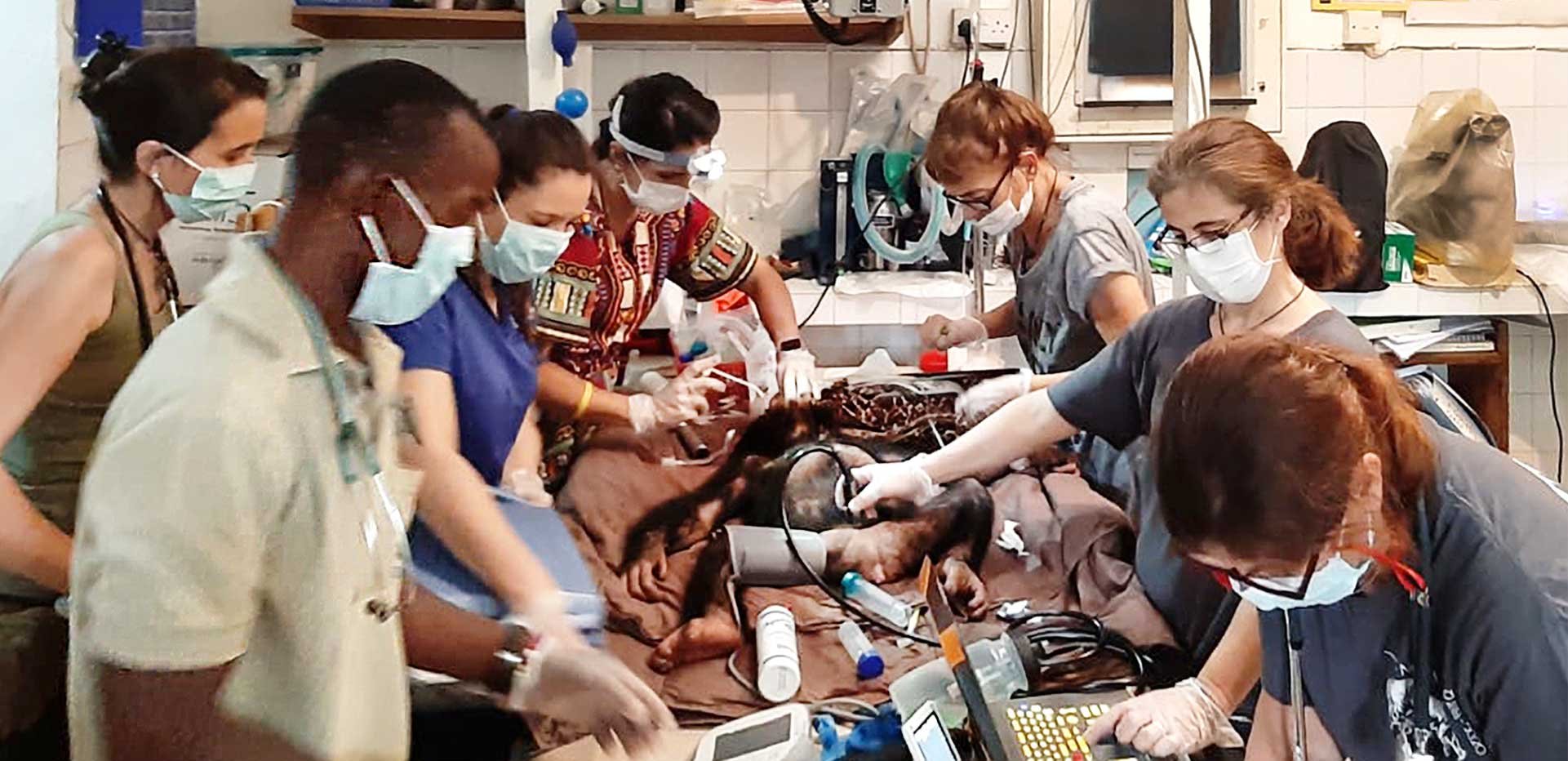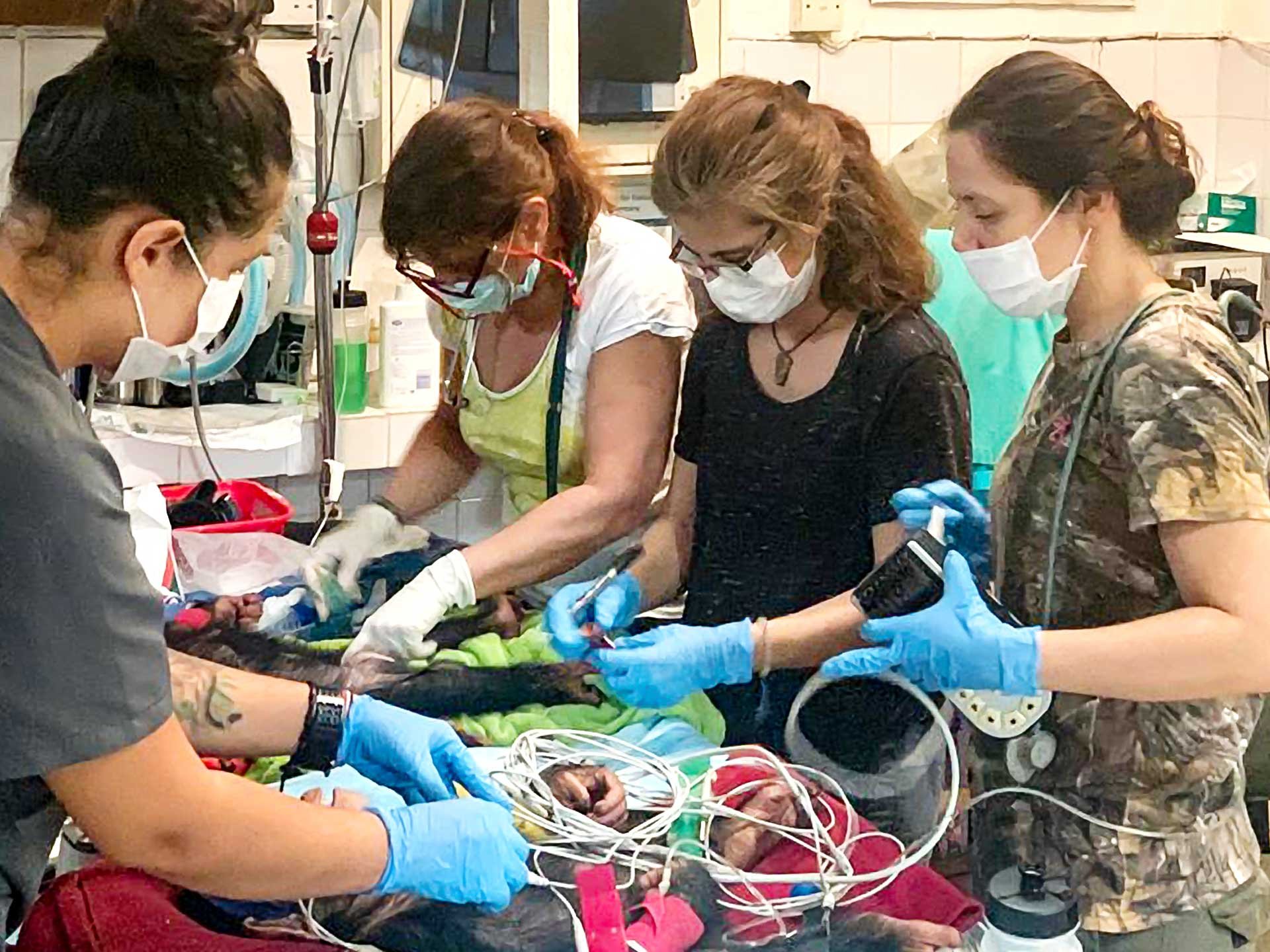 For more information on the Tacugama Chimpanzee Sanctuary:
https://www.tacugama.com/
https://www.youtube.com/watch?v=qE_xqWmDPHQ
https://www.facebook.com/Tacugama/posts/10157486614671208
https://www.facebook.com/Tacugama/photos/a.10152379499321208/10157507357026208/?type=3&theater
If you'd like to find out more about IBEX veterinary ultrasound or to request a free demonstration, click here.