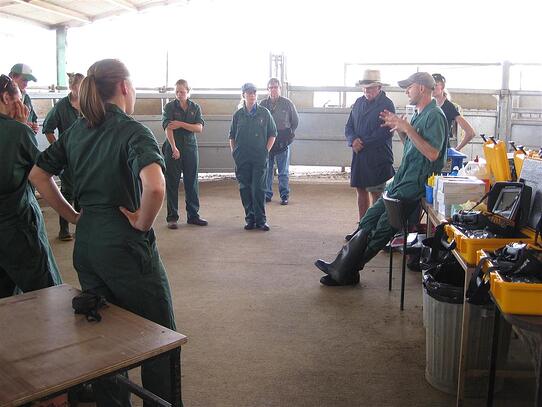 Veterinary students from Charles Sturt University in Australia spend the day learning bovine ultrasound with Craig McConnell, DVM, Radincon X-Ray and the IBEX ultrasound.
The Bovine wet lab focused on;
Bovine pregnancy (early and late stage)
Twins
Ovary
Fetal sexing
Normal and abnormal reproductive structures
The class also learned about the features of the IBEX portable ultrasound manufactured by E.I. Medical Imaging.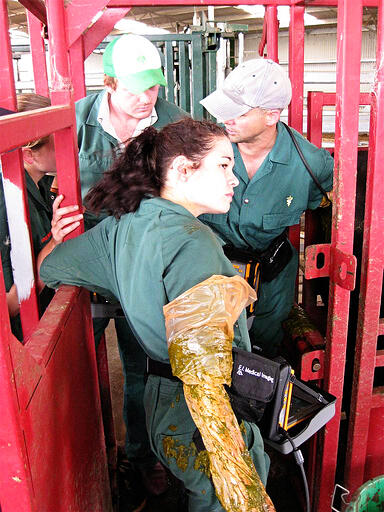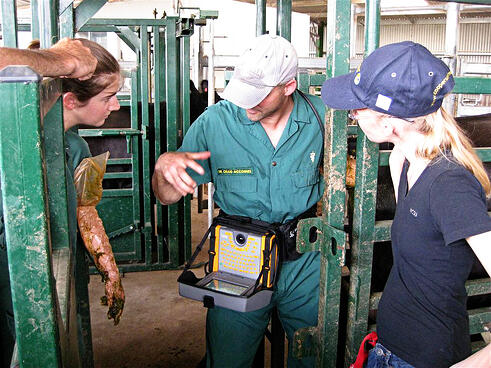 Craig McConnel, DVM shows students on the IBEX Pro ultrasound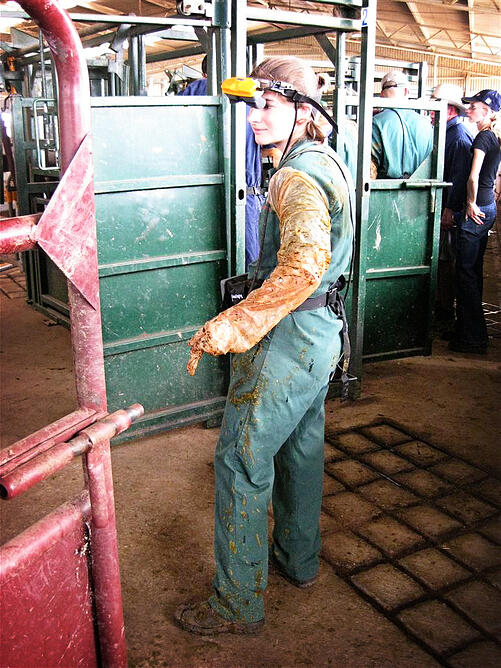 A student wears the InSite2 monitor glasses with the Ibex ultrasound and learns how the light-weight, portable design is convenient for reproductive ultrasound of bovine.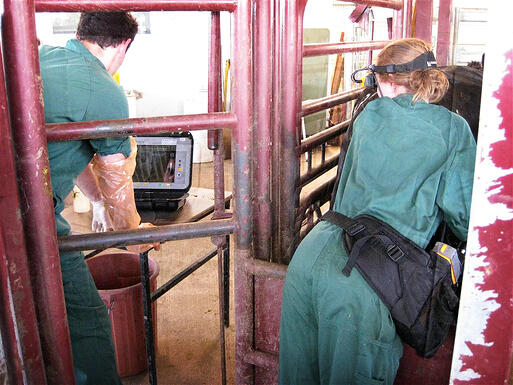 In this picture, the student ultrasounding (right) is using the IBEX Lite and InSite2 monitor glasses and the student on the left is able to see the ultrasound on a wireless monitor.
Thank you to RADINCON X-RAY for sharing these great pictures with us!
Website www.radincon.com.au