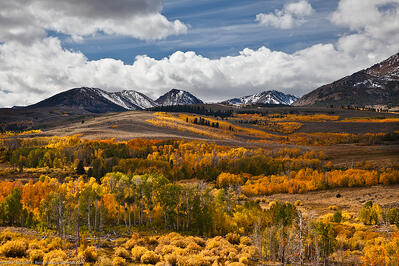 September is nearly a memory now being the last day of the month. It reminds of song lyrics from The Brothers Four in "Try To Remember":
Try to remember the kind of September
When life was slow and oh, so mellow.
Try to remember the kind of September
When grass was green and grain was yellow.
The song reminds me of slower times but that has not been the case this year. September has been exceptionally busy here at E.I. Medical Imaging. As I look back on the month it has been a very busy month. This was my first Summer here and as we enter into Fall it has not been uneventful with learning all about a new company, the flooding we have had in Colorado, we have had some exciting times at the AABP show in Milwaukee. More specifically, we launched our latest campaign on special pricing for our Ibex Portable Ultrasound Systems on September 1. The special pricing and packages have been going on for the month and those specials proved to many to be the best deals ever seen here at our company. We have been busy filling orders and taking calls and providing information. In fact, if you are reading this on September 30, 2013, you have until the end of the day to make an order! The sale pricing will come to an end today and like the Fall season here in Colorado we get to enjoy the explosive colors of our trees turning in the mountains but it too has to come to an end.
Looking ahead to October, we have National Pork Month and we are running a special for all you swine veterinarians and producers. We have a a deal for you to upgrade your Bantams or other systems to a new Ibex® Lite package. Contact us to see how you can get into the October Pork Special.
I hope you too have had a great September and I hope you remember when the grass was green, the grain yellow and I hope your harvest is plentiful!
Photo Courtesy of: "Mike" Michael L. Baird, flickr.bairdphotos.com "Aspen Tree Fall Yellow Color off Conway Summit"