In my travels across the country to veterinary practices big and small, I stumbled upon a rural clinic in Western Nebraska that gets the most of their portable ultrasound. There are 3 large animal and 2 small animal veterinarians that share responsibilities to make sure all of the clients are taken care of.

Ultrasound plays a critical role in all aspects of this mixed practice's success. The portable ultrasound makes it convenient to go from inside the clinic to our equine barn and cattle facilities. I will follow this clinic over the next few months we will follow the clinic using portable ultrasound in many different facets.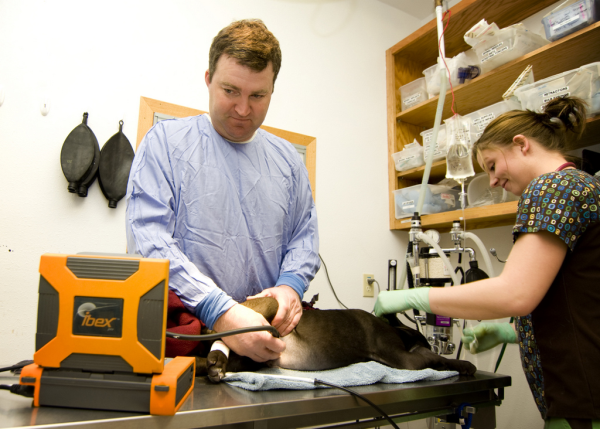 "Sharing a portable ultrasound between our clinic and mobile large animal practice sure in convenient." Says Dr Welsh.

Using Portable Ultrasound on Canine Procedures

Patient #1: Ultrasound Canine Liver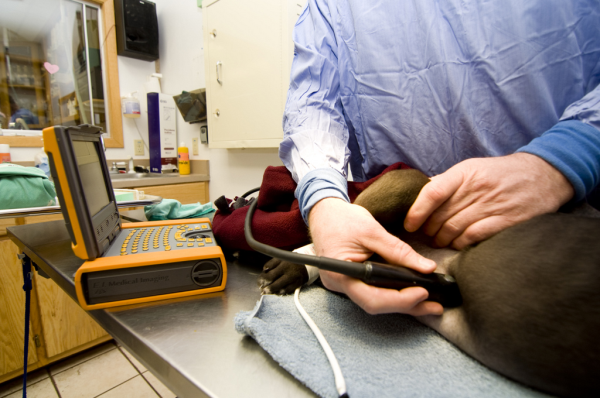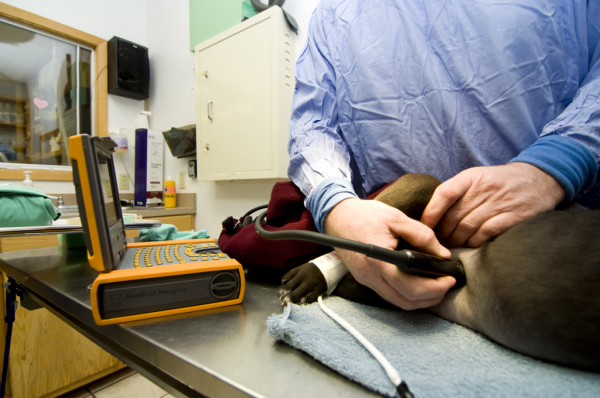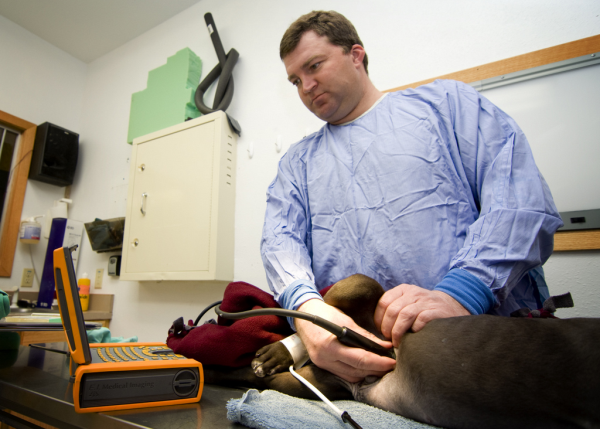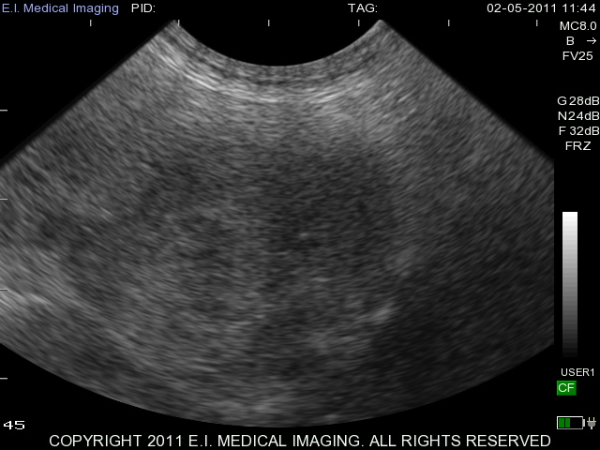 The ultrasound image above shows a large liver mass
Procedure #2: Ultrasound Canine Eye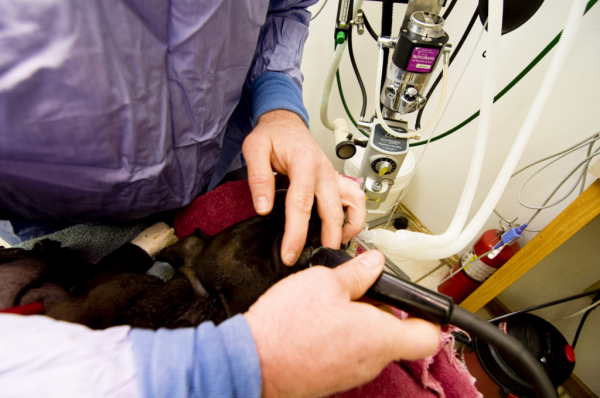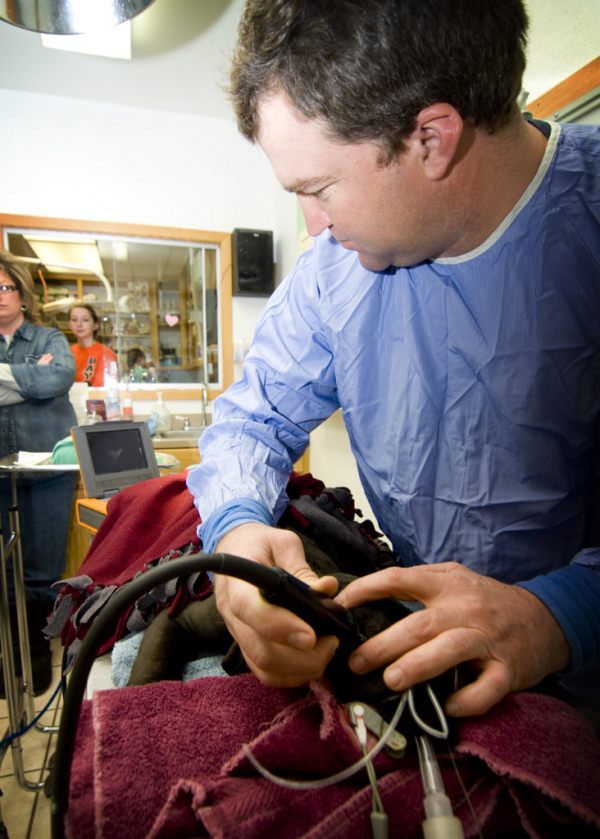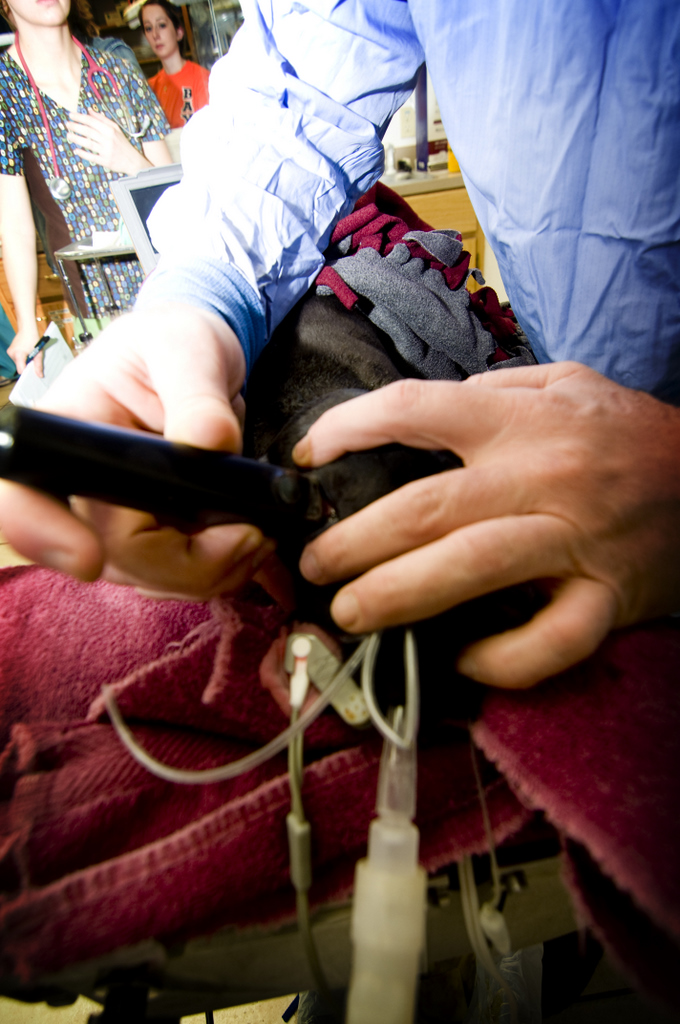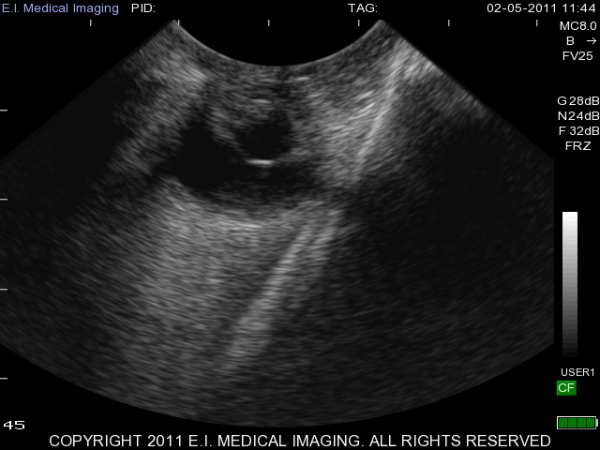 What procedures do you use portable ultrasound on in your clinic?