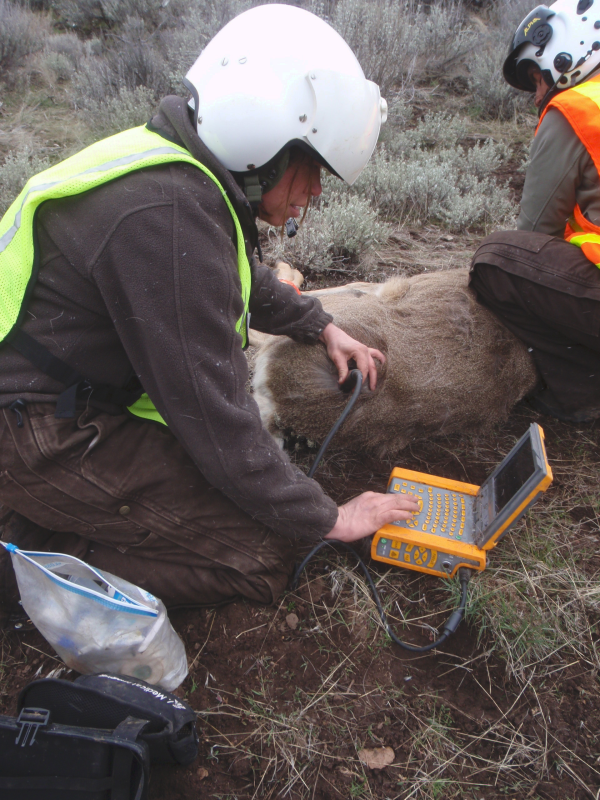 Wildlife veterinarian, Julia Burco, DVM, MPVM, PhD sent these incredible pictures of a recent deer capture with Oregon Fish & Wildlife using the Ibex Ultrasound.
"I was helping the the Klamath Tribe, whose goal is to look at reproductive success and fawn mortality factors. The ultrasound was used to aid in diagnosing pregnancy and obtaining back fat measurements as an indicator of body condition. Pregnant deer had collars placed and vaginal tranmitters (VITs) inserted so fawning sites could be identified and fawns collared for follow-up." stated Dr Burco.
Burco added, "The images were fantastic with the machine and it certainly put up with lots of abuse in the field."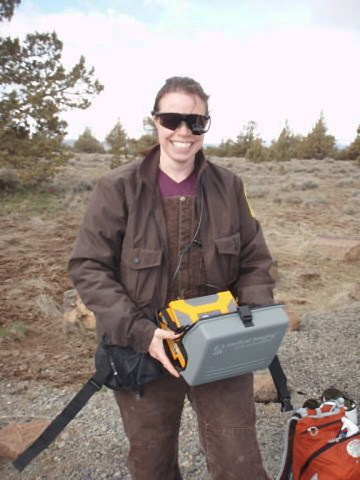 Wildlife Veterinarian, Julia Burco, DVM, MPVM, PhD shows the Ibex Pro in the portable waist pouch and monocular headset.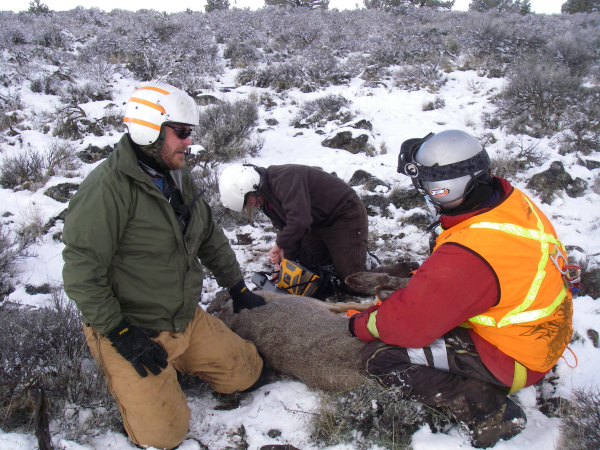 Changing transducers in the field is quick and easy with the Ibex mobile ultrasound.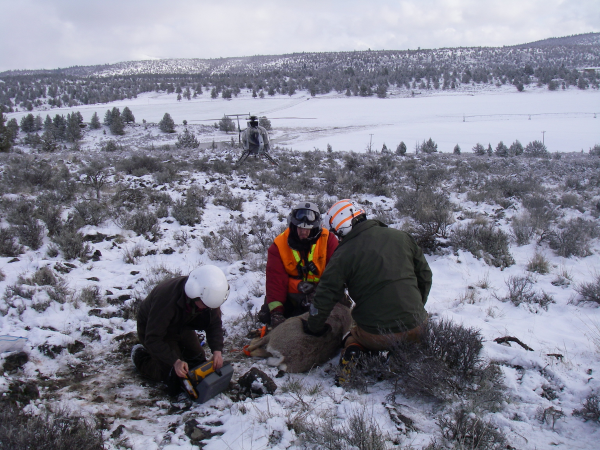 Saving ultrasound images and cine loop video for data collection is done easily right on the Ibex.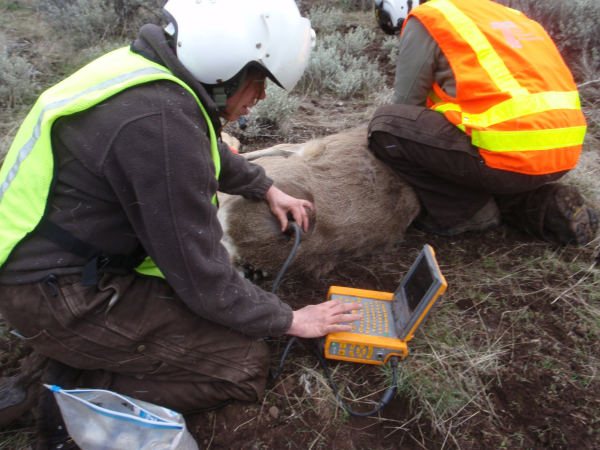 Measuring body fat depth is accurate and fast with the trackball navigation of the Ibex Ultrasound.
How do you benefit from the convenience of portable ultrasound?