Bovine ultrasound is used to diagnose pregnancy and even more importantly to diagnose open cows and return them into breeding protocols. This is an incredibly crucial part of any bovine operation business. It can mean the difference between "make it" or "break it" economics on difficult years. Every bit of management plays a roll in the profitability on a dairy or beef cow operation, so having the most accurate and immediate information like ultrasound to diagnose pregnancy (or lack of) is nothing to shake a stick at.
The first step in learning ultrasound is to have an understanding of how ultrasound works and how to read an ultrasound image. The next step to learn bovine ultrasound is to have a very good understanding of bovine anatomy. Knowing what normal looks like will allow you to diagnose abnormal.
Let's look at early stages of bovine pregnancy.

Bovine Ultrasound, 25 day pregnancy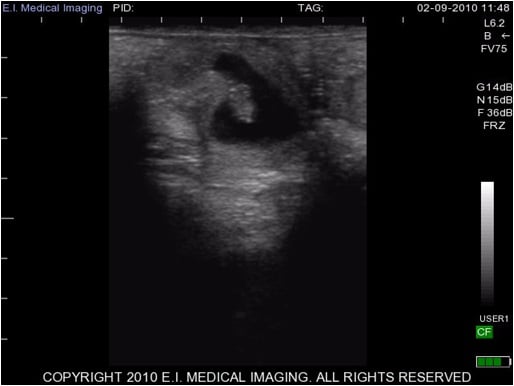 Bovine Ultrasound 30 day pregnancy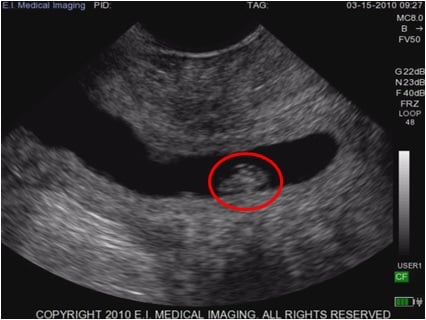 Bovine Ultrasound 32 day pregnancy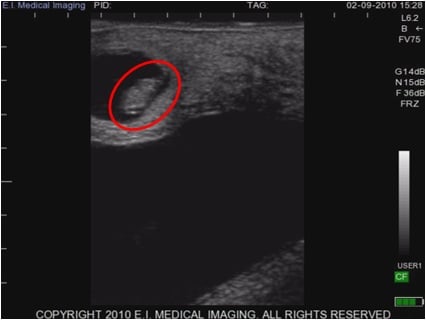 Bovine ultrasound 32 day pregnancy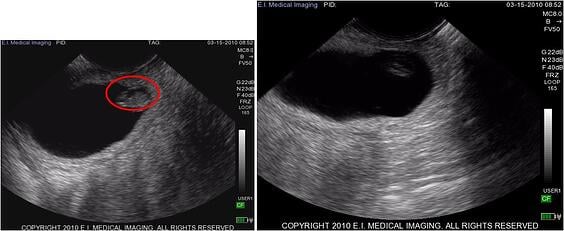 Bovine Ultrasound 37 day pregnancy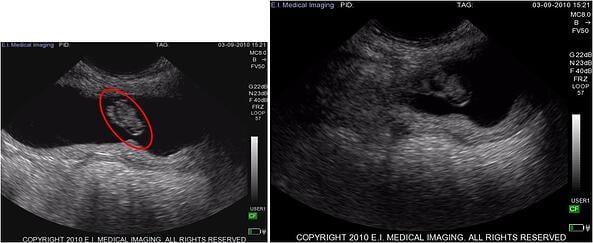 Bovine Ultrasound 39 day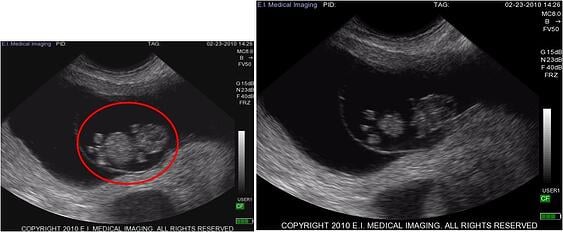 Bovine Ultrasound 40 day pregnancy
Did you find this article helpful? Do you currently use ultrasound for your cow herd's pregnancy diagnosis?