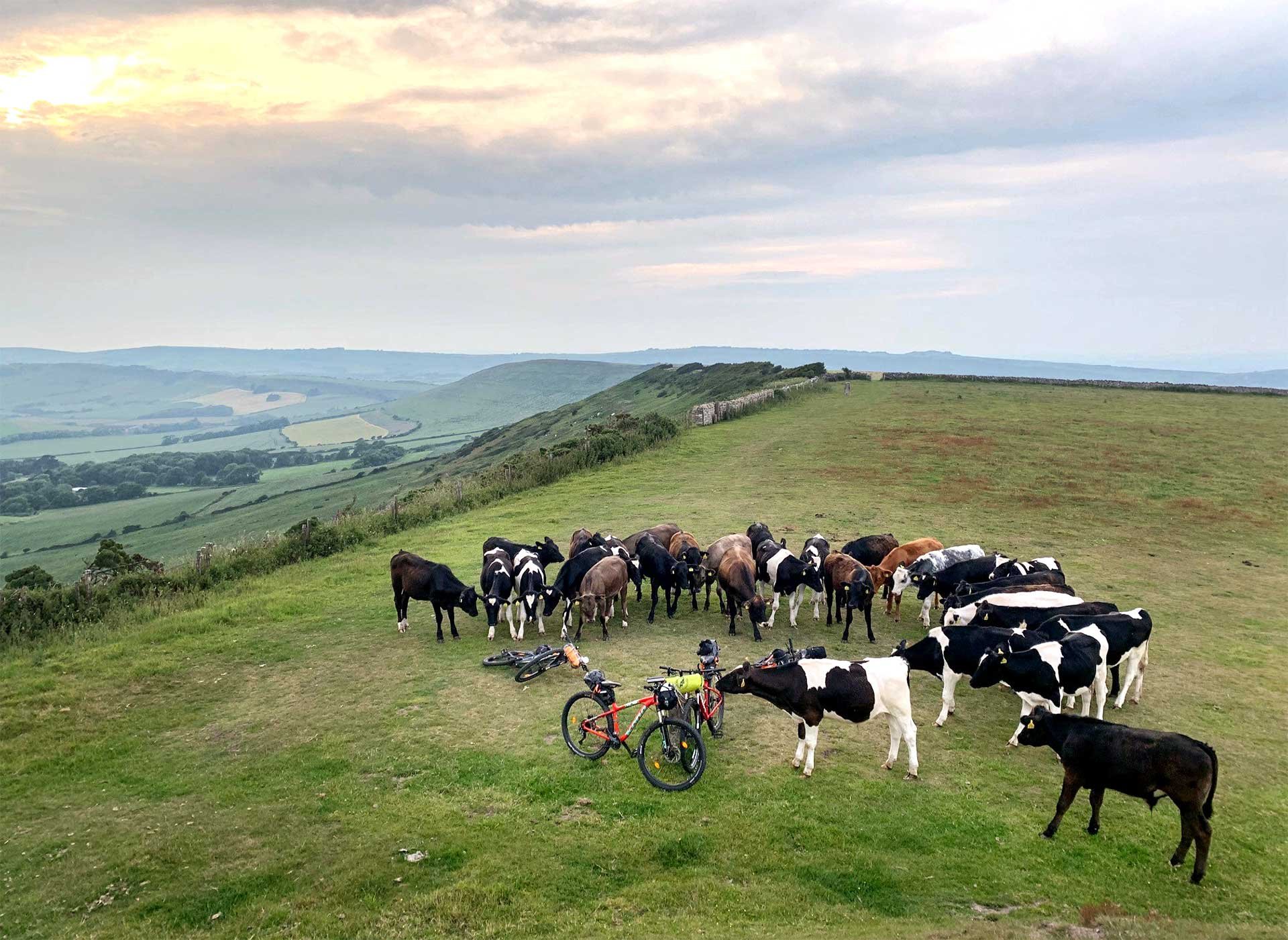 On a recent bikepacking trip in the UK, E.I. Medical Imaging staff vet Dr. Erika Wierman had this charming encounter...
She and her friends had set their mountain bikes down to scramble up a mound and take in the view when a group of curious young cattle wandered up from a lower field. They found the girls' gear to be very interesting and equally tasty!
It just goes to show, you can take the vet on vacation from the cows, but you can't stop the cows from tracking her down, even on another continent!