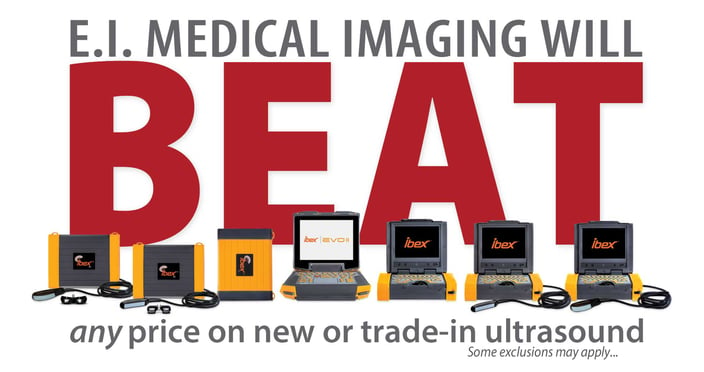 ---
While this is the best time of the year to get great deals on veterinary ultrasound, some of you may still be on the fence...do I need it? What uses would it have in my practice? I'm not certified—how can I use it? Will it help my bottom line?
Instead of reinventing the proverbial wheel, here are two great articles that can answer those very questions...
These questions arise frequently in small or companion animal practices...we've got a few resources that may help you decide.
If you're thinking about adding ultrasound to your practice or trading in an older machine for the latest technology, now is the time! Until December 31, 2019, we will beat any price on a comparable unit...complete this form or give us a call at 1.866.365.6596. We'd be happy to answer any of your questions.
Happy holidays!