Fetal aging via ultrasound exam is another big benefit of imaging over traditional palpation in bovine reproduction, as being able to visually assess the pregnancy improves accuracy significantly. Aging is employed in many situations; it can be done to delineate AI from bull-bred pregnancies, to separate animals into calving groups and monitor for dystocias, and to maximize nutritional efficiency throughout the stages of pregnancy, to name a few. While aging via ultrasound is traditionally done prior to 120 days of gestation, we are able to obtain measurements later than ever with the advent of deeper-penetrating, wider field-of-view transducers.
Fetal development is well described (Dr. Sandra Curran et al) and can be used by the experienced practitioner to subjectively assess the stage of gestation via visual examination. In other cases, a rough estimate of size based on a centimeter grid on the ultrasound monitor can be used to estimate fetal age (length of fetus in mm + 18 = gestational age, accurate up to approximately 50 days, Dr. Jill Colloton).
However, this week's examples focus on aging via fetometric measurements based on data extracted from the literature. These measurements can be taken independently and compared to the data tables manually, but in the case of the Ibex family of ultrasounds, the data is integrated into the software and applied on-screen when the calipers are used.
Head over to Instagram [@eimedical] or FaceBook for Fetal Aging Week! Every morning we will put up a new bovine fetal image for you to guess the age...then we'll repost the answer that same afternoon!
For more information, call 1.866.365.6596 or go to https://www.eimedical.com/get-info.
---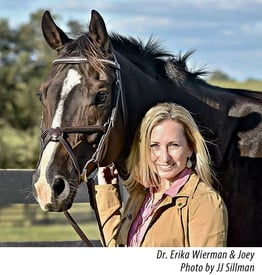 Dr. Wierman is Staff Veterinarian
and Director of Education for
E.I. Medical Imaging.
Follow Dr. Wierman on
Instagram @Dr.Wierman