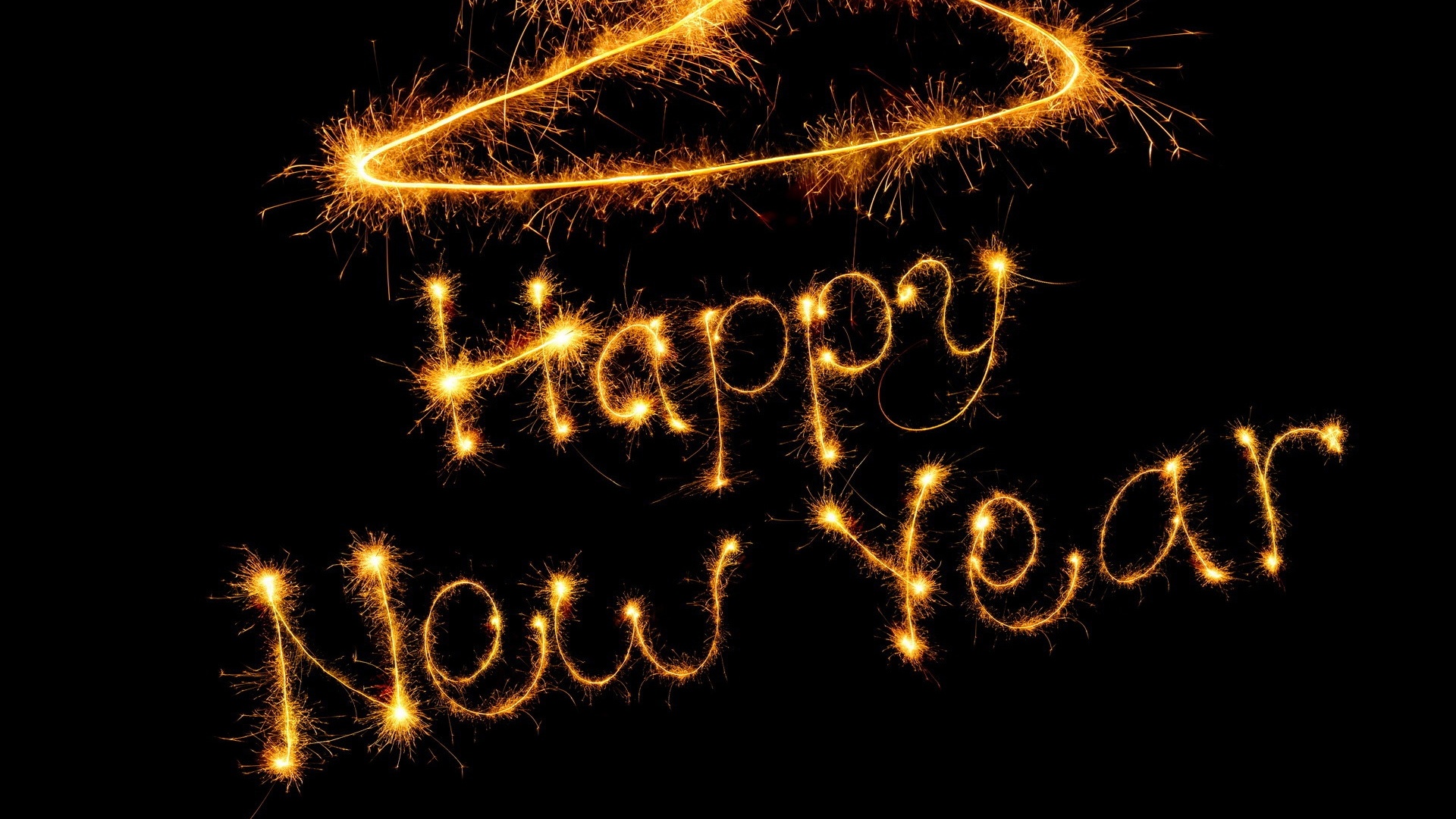 It has been a year of trials and tribulation and tragedy and triumph for us here at E.I. Medical Imaging. This is a look back at what was a year somewhat like a roller coaster ride. A year of very good high times and a year of some low points. We have weathered the storms of the year and we look forward to a 2014 filled with its own challenges, opportunities and I am sure difficult times as well. Here is a look back at 2013.
In January, we were very pleased and happy to announce a new distributor in the United Kingdom in Celtic SMR. Chas Maloy, our President had this to say about Celtic SMR: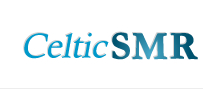 "We have been searching for a partner in the UK for quite some time now. We wanted a company who has the proper fit of expertise, customer reach and dedication to customer satisfaction. We feel we have found this in Celtic SMR and we are excited to welcome them to our family of distributors. "
It was truly a good news story that we released in January, 2013 and one of our fond memories of the year. In addition to Celtic SMR, we attended the NAVC conference in 2013 and had a giveaway for an aluminum vet stand.
In February we began our story of a year of exotic and wildlife programs and exciting expeditions of the Ibex®. We discussed a Mule Deer ultrasound project and we had our first foray into shark ultrasounds with an expedition with the OCEARCH team. This would not be our first look at the Ibex® Pro in the field or in this case the ocean.
In March of 2013, we had our first glimpse of Lydia, a Great White Shark captured by the OCEARCH team and tagged, but more importantly she had an ultrasound performed using the Ibex® Pro. In addition to the Lydia capture, EIMI continued its reach in other areas like education. E.I. Medical Imaging is committed to education and we saw the IBEX playing a role in educating youth in their veterinary careers. The IBEX portable ultrasound was a critical part of teaching Navajo students in an Arizona veterinary teaching school. Look for more on education and training in 2014. As a part of educating our consumers, we talked in March about Follicular vs Luteal Cysts in Bovine Ultrasounds.
In April 2013, it wasn't just the time of year when everyone is scrambling to prepare their taxes to file them by the deadline, it was also a time for breeding season. At EIMI, we were busy providing our portable ultrasound systems to veterinarians all over the country to use in their breeding work. We also talked about communicating as a veterinarian and the new technologies like "Apps".
Personally I will always look back fondly on May of 2013 as the time I joined the family here at EIMI. It was a time to reflect as a company that has been in business now for 29 years. It was also a sad time in May as we said goodbye to a long time employee of the company in Mia Varra. Mia was instrumental in the function of sales for the company and later as the Marketing Director. She turned over the reigns in 2013 but will continue to be asked for her advice in the years to come as she has experience in this area and in this business that is very valuable to us here at EIMI. We miss Mia and always talk of the many fond memories of the times shared. May continued with our exotic animal experiences with a donation of Insite2® Goggles to the Turtle Conservancy.

In June of 2013, our company had a very proud moment being included in the Mercury 100. This honor is bestowed on companies in Northern Colorado who have shown significant growth in the previous two years. This was a quote from Chas Maloy our President:
"Northern Colorado is a great place to call home and this award is a testament to the hard work and dedication shown by our employees to strive to be the best in our industry of rugged and durable portable ultrasounds".

In addition to our bottom line growth and the accolades received in that regard, we also welcomed a new member of our family of distributors in RX Services. This distributor is located in Santiago, Chile, and is an experienced supplier of portable ultrasound machines in the Chilean veterinary market.
Mia Varra pitched in, as we knew she would, with a blog post on Palapation vs. Ultrasound and the common sense used in making a decision of those functions.
July proved to be a hot month and EIMI continued to show why it is a leader in the exotic animal market by providing portable ultrasound systems to the Saint Louis Zoo in its research project on turtles in the Galapagos Islands. Continuing in the area of showing how veterinarians can capitalize on using the Ibex® Portable Ultrasound System in their practice, Dr. Paul Chard discussed using the Ibex® in a beef herd. We recognized farmers as heroes in July, as well as seeing some benefits of the Turtle Conservancy using our Ibex® in an ultrasound of a Ploughshare Tortoise. Perhaps the best part of July was getting to celebrate National Ice Cream Month! We end the month July with an explanation of 3 reasons why veterinarians should use ultrasound over blood testing.
In August, we recapped what we had been doing in the summer. I had an opportunity to head to Disney and saw some exotic animals and then I introduced some of our agvocates in the industry in Carrie Mess and Ryan Goodman. We again want to congratulate Ryan on winning Communicator of the Year in Agriculture and his new job in the Montana Stock Growers Association. In addition, we began following the folks at OCEARCH, on their Facebook page and in the news as they began their Cape Cod Expedition. We were following OCEARCH closely, not just because they were using the IBEX® Pro on board their vessel, but because it was Shark Week! I had a chance to attend my first conference as an EIMI employee and had a great time with Dr. Erika Wierman, our staff veterinarian at the Theriogeneology Conference in Louisville, Kentucky. Many benefited at the end of August from us taking our durable portable ultrasound on the road in Nebraska to educate veterinarians on the use of its Ibex® Customizable Extension or as we refer to the accessory for the Ibex® Portable Ultrasound, the I.C.E.®.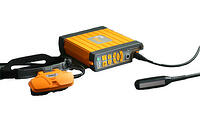 We kicked off September of 2013 talking about Customer Feedback. I cannot express how important this type of feedback is reviewed here at EIMI. We will be adding a component of customer feedback to our business in 2014 because it is such an important part of our business in providing our portable veterinarian ultrasound systems. As mentioned earlier, we were not without tragedy and trials here at EIMI. September brought to our business devastation all around us in the flooding from rain in our region. When the rain stopped and the floodwaters subsided we recovered well and we were back open for business and ready to serve our customers. A testament to those that work here at EIMI. September also brought some feel good stories in EIMI's donation of the Ibex® Portable Ultrasound Sytstem to the AABP. We are very happy that we were able to provide the Amstutz Auction at the AABP with an exciting item and we are doubly pleased at the outcome of the auction raising $12,000 for their cause. Finally, September was a monumental month for sales as we recorded more sales of the Ibex® Portable Ultrasound Systems in a single month than we had ever had in the history of the Ibex®. The special pricing was truly something that had never happened and we were happy for those who purchased our systems through the sale.

In October, we kicked off recapping an ultrasound training course in Nebraska. Thank you to Rick Funston and his team at the University of Nebraska for all their hard work and time in arranging this great educational opportunity. October proved to be a very difficult month and one for me that will not be looked at too fondly with the loss of my mother to cancer. I want to thank all of you that provided prayers and thoughts during this difficult time and I especially want to thank my EIMI family for picking up the slack while I was away and to Chas our President for making me feel like a part of the EIMI family during a time that proved very difficult. We rounded out October talking about the ROI of using portable ultrasound in a veterinary practice.
November is normally a time for Thanksgiving and this was no different as we gave thanks to all our Veterans. We will talk about education and training in the new year of 2014, but we touched upon this topic many times in 2013 with all our consumers and wanted to let you know we are going to be doing much more. We also wanted to continue the momentum we had from our September sale in an aggressive Holiday Sale and campaign. This was a great sale and again one that helped us have a monumental year in 2013.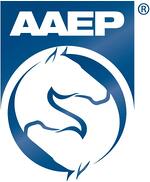 This month in December, we attended a great event in Nashville, Tennessee at the AAEP trade show. Our holiday sale ended on December 20, 2013 after a great run. This sale propelled us into our projected goals for 2013. It was truly a great way to end a year that was filled with its ups and downs. The ride for us this year has come to an end.
We sit here on the last day of the year and look back over a number of events that shape our company and make us what we are today. As we look ahead to 2014, we have our eyes open wide for all we might experience. We look forward to meeting all of our customers at events and trade shows around the country. We thank all of our new partners and distributors for being a instrumental part in our success. We count our blessings as we look back and we want to thank all of you especially for being a part of a great year. Here is hoping all of you have a great 2014 and we hope you too can look back on 2013 with the fondness we have here. Good luck!